ENGLEWOOD — Martin Bradley was scrolling through videos on YouTube when he came across posts filmed at an Englewood gas station that stopped him in his tracks.
In the videos posted by "Pranks by Khalid Attaf," a page with nearly 700,000 subscribers, residents were subjected to antics and "humiliation" as they went about their day, Bradley said.
Shorts with more than 1 million views had taglines describing the pranks as filmed "in the hood" or featuring customers "from the ghetto side of Chicago." People were recorded as they played a "hood edition" of "Squid Games" for money. Some of the people filmed were children, others older Englewood residents. 
In most videos, shoppers seemed aware they were being filmed; whether they knew it was for a prank or not is unclear. But awareness of the situation doesn't excuse the behavior, Bradley said.
"I was very disturbed by what I saw," Bradley said.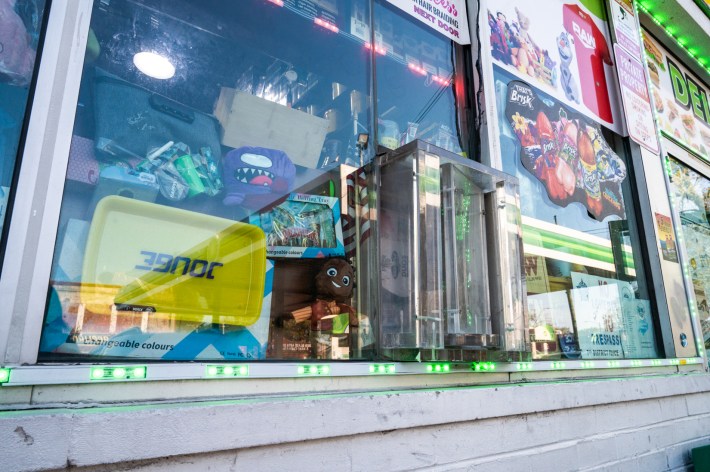 Attaf's prank account is one of hundreds that have popped up in recent years as more people try to become social media stars. Searching "Chicago gas station pranks" brings up prank-style videos with more than 17 million views.
On Attaf's YouTube page, he said the videos — which he films at his family's gas station at 810 W. 59th St. — are made "for laughs and jokes." In some videos, he films as he lets kids shop for free on their birthdays.
But critics say the bulk of his videos use Black South Siders as a punchline.
Bradley, an Auburn Gresham resident and former teacher, said Attaf's account is an example of people "dunking" on the South Side — a trend that is becoming more popular as Chicago's reputation is dragged through the mud by national politicians and cable news talking heads.
"The people in these neighborhoods don't have a lot of options, so they have to do business with this guy even as he's insulting and frustrating them," Bradley said. "It's obvious he has no respect for people in the community. He knows where he is. He knows this is a very vulnerable part of town, and he can get away with a lot of stuff that maybe he wouldn't be able to in other communities."
Attaf said his intent isn't to trash the South Side, neighbors or customers. The videos are supposed to be for fun, he said.
But South Siders and experts worry how videos like these influence the perception of their neighborhoods.
Content created with intention can amplify the diversity of Black communities, said Moya Bailey, an associate professor of communication studies at Northwestern University. When accounts chase clicks through harmful tropes, it can create false snapshots of nuanced lives and boost stigmas and inequality, she said.
"When you have a social media representation that flattens a community, it ends up impacting how that community is treated or people from that community are treated when they interact with the world," Bailey said. "Social media operates in quick little pieces of a story and never the whole story, and that can create a lot of problems." 
Viral Videos Started Out Of Boredom
Attaf's YouTube page was born out of boredom, he told Block Club. He said he lives on the South Side and grew up working sometimes 12-hour shifts at his family's gas station.
One day, he was "cracking jokes back and forth with a customer" and called him a "fruity name," Attaf said. (Similar videos on Attaf's page show him calling customers "baby girl" or "pumpkin pie.")
Attaf started filming the exchange to catch the customer's offended reaction.
"I tried to put it in a video, and it goes viral," Attaf said. "That's how it all started." 
Attaf's social media following skyrocketed in 2020 after he began posting regularly, he said. 
In one video with over 95,000 views, Attaf shakes hands with people while pretending to have feces on his hand. In another video that has over 260,000 views, he films neighbors as he pretends to break their Illinois Link cards.
He once had nearly 1 million followers on TikTok, but the platform banned his account when a customer in the background of a video was spotted with a gun on his waist, Attaf said. His second TikTok account had 400,000 followers before he was banned again, he said. He's unsure why.
His current TikTok page has over 130,000 followers. He earns a profit from his videos, though he declined to share how much he makes. YouTube creators can earn revenue from ads, channel memberships and digital shorts.
At one point, Attaf stopped making and posting videos after viewers left "racist comments" about the people featured in them.
"It made me feel guilty because people were like, uploading racist comments," Attaf said. "Sometimes I had to stop the comments on some videos. That made me feel some type of way. That made me feel like it was my fault."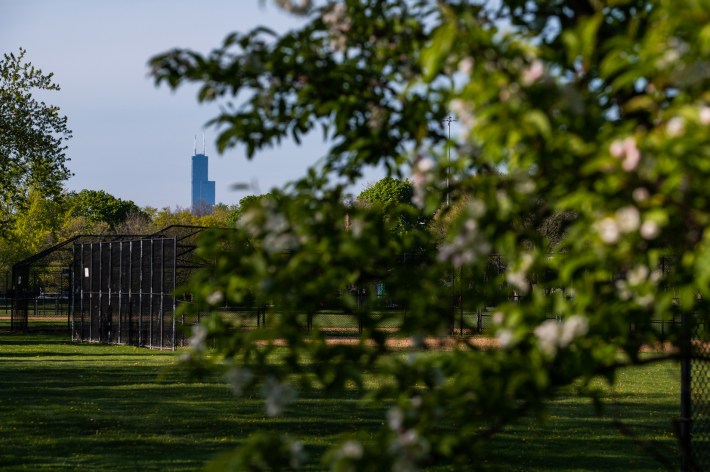 But Attaf eventually resumed filming. He added videos of customers "having my back" to show "it's actually friendly over there" while keeping videos with titles like "Calling Customers In The Hood Crackhead" on his page.
Attaf said his videos don't dunk on the South Side or the people who live there. His content mostly features Black customers because "there's no other choice" — that's who predominantly shops at the store, he said. People in the community know him. Recording "one Black customer being angry" isn't meant to be a commentary on all Black people, he said.
"That's the message I try to send out. I feel like if you're mature enough to understand that everybody lives a different lifestyle … I'm not talking about every community, just every individual," Attaf said.
Ald. Stephanie Coleman (16th), whose ward includes the gas station, told Block Club she hasn't seen any of Attaf's videos. But as social media has become a "new tool for young people," she said she realizes it is "a blessing and a curse."
"I tell youth to always be mindful and careful of how you're portraying yourself and your community with this free tool," Coleman said. "When you record, what do you want the impact to be? How do you want people to see you? I want Englewood to be highlighted in the best light."
'I Think People Are Trying To Escape'
For years, television shows have put celebrities and their families in uncomfortable situations for viewers' enjoyment. In today's social media-dominated world, pranks and "trolling" accounts are growing fast.
"We're in a world where life is really hard," Bailey said. "I think people are trying to escape, and one of the weird ways that people escape is through the pain of others and seeing the embarrassment and the negative experience of others. In some way, it's like, 'Well, at least that didn't happen to me.'"
TikTok and YouTube videos of content creators parachuting into historically marginalized and musically rich neighborhoods like Parkway Gardens — known as O Block — have also become a phenomenon since rappers like Chief Keef and the late King Von made the area more widely known.
Most of these videos point to violence in the community, disparaging the people who live there. Popular hip-hop blogs have circulated lies about the community, leading to racist comments about Black South Side residents.
Inaccurate representations of the city — particularly Black neighborhoods on the South Side — can have a ripple effect, Bailey said. 
Social media accounts that reinforce stigmas and lean on fearmongering about neighborhoods can feed into systemic inequities and widen racial disparities in the housing market and elsewhere, Bailey said.
A 2021 WBEZ report found that homes in predominantly white neighborhoods were valued six times higher than homes on the South and West sides. And even as home prices continue to rise in Black and Brown communities, homes for sale in Black communities are still devalued compared to those in neighborhoods with a larger white population.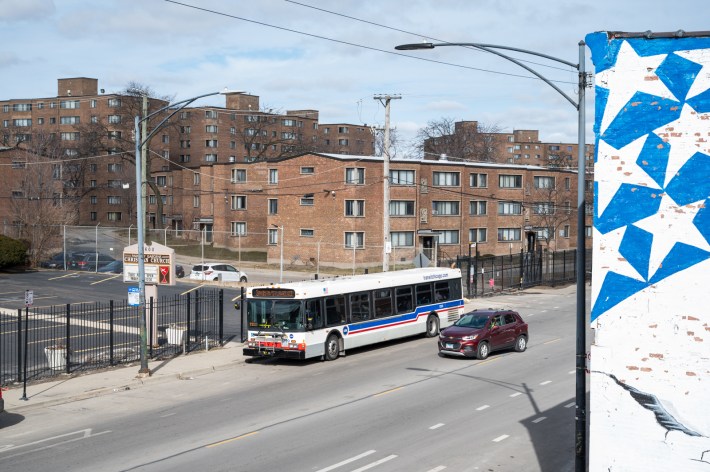 Content that fuels negative racial stereotypes by calling predominantly Black communities "the hood" or "dangerous" can inevitably impact how future homeowners shop and buy in those neighborhoods, Bailey said.
"It can make it that much harder for people to move through their daily lives without having to be subjected to the stereotypes that get attached to their neighborhoods," Bailey said. 
This type of content can also impact the availability and quality of services and resources for residents and scare off potential investors and developers of grocery stores, pharmacies and other businesses, said Amanda Lewis, director of the Institute for Research on Race and Public Policy at the University of Illinois at Chicago.
Instead of leaders scrutinizing how a community might have gotten to where it is, they only focus on where it is now, Lewis said. 
"I think what happens around these kinds of racial dynamics is that we flip cause and effect," Lewis said. "There are communities that we have disinvested from and extracted resources from and exploited in lots of ways for a long, long time, and then we treat the people who live in those communities as if they're the cause, rather than all those other kinds of structural racism and history."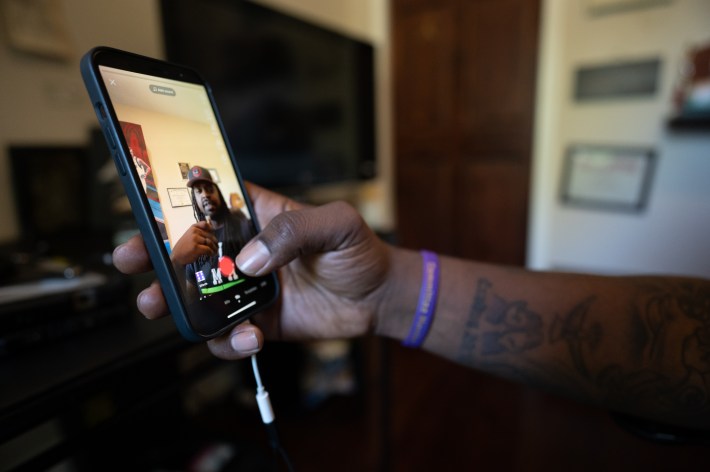 Using Content To 'Rewrite The Narrative'
Shermann "Dilla" Thomas, Chicago's urban historian, uses the city's history to inform its present. 
His TikTok videos teach brief lessons to over 100,000 followers, pulling from historical texts to explain themes like the origin story of O Block and South Side landmarks.
Repping the city has become his mission. 
"This is the place where I came into existence, and I feel very connected to it in that literal manner," Thomas said. "I need to do everything I can to make sure it still exists for others like me."
When Chicago gets its spotlight on social media, it's rare to see the great things being created in and coming out of the city, Thomas said.
"If you're on social media and the South Side is brought up, it gives the appearance that we're all very unsafe and at any moment, something's going to happen to us. That's certainly not the case," he said.
Some Chicago accounts are committed to "retelling the story of our trauma without offering any solution," Thomas said. Others "are created just to show people upset." Most don't offer context, he said.
One account he's seen features a "man driving around the South Side and only showing the crappiest block," Thomas said. The content creator drives down King Drive "and doesn't show any of the mansions, but hits 'Record' when he hits a vacant lot," Thomas said.
"We all like to start the story of the South Side in the middle or where we are today," Thomas said. "If you're going to show very specific parts of the South Side, at least tell how it got there. Why pick on Black folks in a community like Englewood, where folks are trying to make do with their lives after the city poo-pooed on them for, like, 30 years?"
What the city needs are "more stories by people who live in these communities and love their neighborhood"; people who can "tell complex and, in some ways, completely simple stories," Lewis said.
Lewis and Bailey agree that "South Side," a show chronicling the daily lives of Black Chicagoans as they traversed the city, got it right. The HBO show was canceled by the network in February, despite rave reviews from critics and locals.
"[South Side] did such a good job of showing the diversity of the Black community and didn't lock us into one representation," Bailey said. "There are so many different types of people that we see on the South Side that it doesn't lend itself to a flattening of the Black community into one sort of representation."
Local organizations, community leaders and artists are also using online content to rewrite the narrative, Lewis said.
Tonika Johnson's Folded Map Project challenged Chicagoans to defy harmful neighborhood stereotypes and explore opposite ends of the city. Englewood native RaShanah Baldwin coined #GoodInEnglewood to counteract negative news about the community. 
Artist Derek Lee McPhatter is "creating new imaginings of what Black Chicago can and will be," Bailey said. Theaster Gates is reviving vacant South Side buildings with art, Thomas said. The list goes on.
"An insurgence of accurate and positive content will help shape what people on the South Side need," Thomas said. "And the more we remind America and Americans how important Chicago is, maybe that will change how we view it and force us to want to protect it more."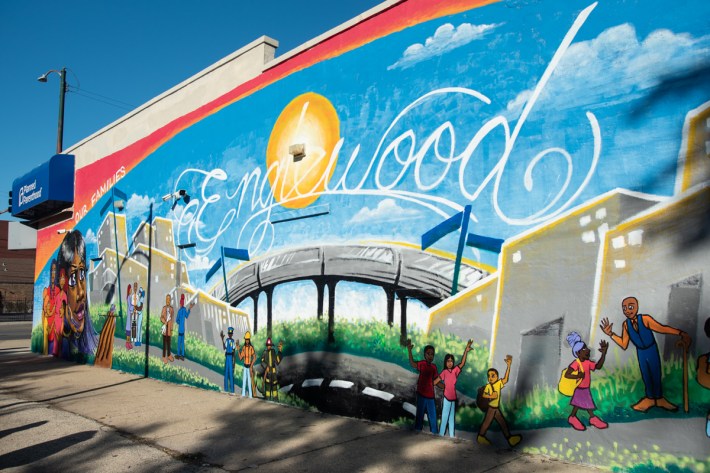 Supporting the good will hopefully spur more of it, Bailey said. 
Neighbors who live in the communities and understand their depth should also feel empowered to create content that defies negative stereotypes, she said. 
On the opposite side of the content coin are creators who explore Chicago's nuances with care and humility. 
"I'm a big believer in shifting our attention away from the things that are not helpful and creating and generating the things that we want and need," Bailey said. "I hope people feel more empowered to get on social media and create content that challenges some of these representations coming from people who aren't necessarily a part of our communities." 
Listen to "It's All Good: A Block Club Chicago Podcast":