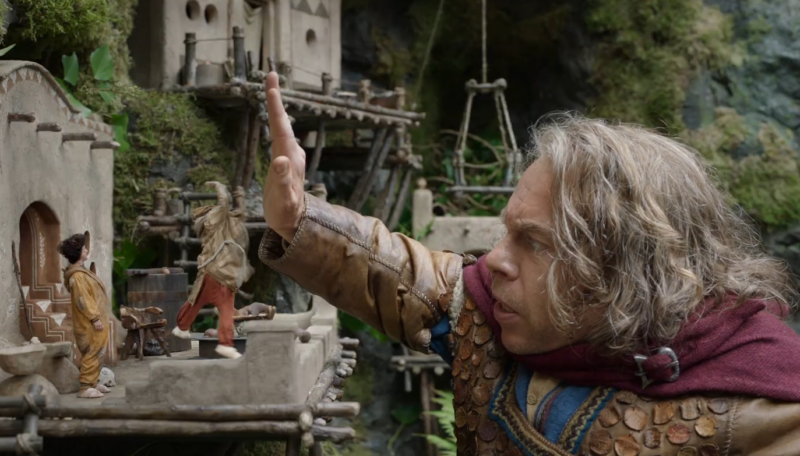 We saw it before with HBO Max and others, but Disney has now joined the content-cutting party. More than two dozen series and movies will be removed from Disney-owned streaming channels Disney+ and Hulu come May 26.
The list of shows removed notably includes Willow, the single-season TV series follow-up to the beloved 1988 cult-classic fantasy movie directed by Ron Howard. The Willow series premiered in November 2022 but struggled to find an audience.
Other notably cut content includes but is not limited to The World According to Jeff Goldblum, a couple of Marvel-themed documentaries, and several kids programs.
The past year or so has been something of a reckoning for streaming services; it has become clear that the math simply doesn't add up when it comes to offering vast libraries of content for a small monthly fee, especially as viewership dropped as the COVID-19 pandemic restrictions eased. Word among TV writers pitching new content to streamers is that, for the most part, the massive boom of investment in new programming has slowed in light of broader economic instability.
Streamers like Disney+ have to pay rights-holders and content creators continually in many cases to keep their content on their platforms, but often that content is being viewed by too few people and isn't driving new subscriptions. As such, these businesses see cuts as obvious ways to save money during turbulent times.
As noted, HBO Max infamously removed Westworld and some other programs recently. Showtime and others have made cuts, too, and Deadline reported recently that future content cuts at Netflix seem likely in a lengthy piece describing the reasons for the cuts and their effects on writers and others in the industry.
Disney CEO Bob Iger revealed the plan to remove shows from the company's streamers to save money during Disney's May 10 earnings call, when he noted that Disney expects to pay a content impairment charge of $1.5 billion to $1.8 billion as it removes the shows.
Here is a list of shows that will be removed across Disney+, FX, Nat Geo, and Hulu:
Best in Dough
Best in Snow
Big Shot
Darby and the Dead
Diary of a Future President
Dollface
Everything's Trash
Just Beyond
Little Demon
Love in the Time of Corona
Maggie
Marvel's MPower
Marvel's Project Hero
Marvel's Voices Rising: The Music of Wakanda Forever
Pistol
Rosaline
The Hot Zone
The Making Of Willow
The Mighty Ducks: Game Changers
The Mysterious Benedict Society
The Premise
The Quest
The World According to Jeff Goldblum
Turner & Hooch
Willow
Y: The Last Man