21 March 2016, 09:49 | Updated: 22 March 2016, 08:55
Seriously… her face says it all! #Speechless
Rihanna got a SERIOUS shock when she held out the mic to one of her front row fans on the 'ANTI' world tour over the weekend.
The Bajan superstar was powering through fan favourite 'FourFiveSeconds' during her show in Cincinnati, Ohio on Saturday night when she reached down to let one of her fans sing a note, all casual like, before being ABSOLUTELY blown away by what happened.
Rihanna super-fan Terah Stewart found the moment he'd been waiting for YEARS for and belted out some SERIOUS notes – causing RiRi herself to double take in surprise!
She then carried on the song before having to stop herself for a second to appreciate how good his voice was… you've got to think that's pretty much the greatest moment of Terah's life, right?
"EYE. JUST. SANG. WITH @rihanna lord. Jesus. #ANTIWorldTour #RihannaNavy," he later tweeted.
Hit play on the video at the top of the page to see for yourselves (warning: explicit language).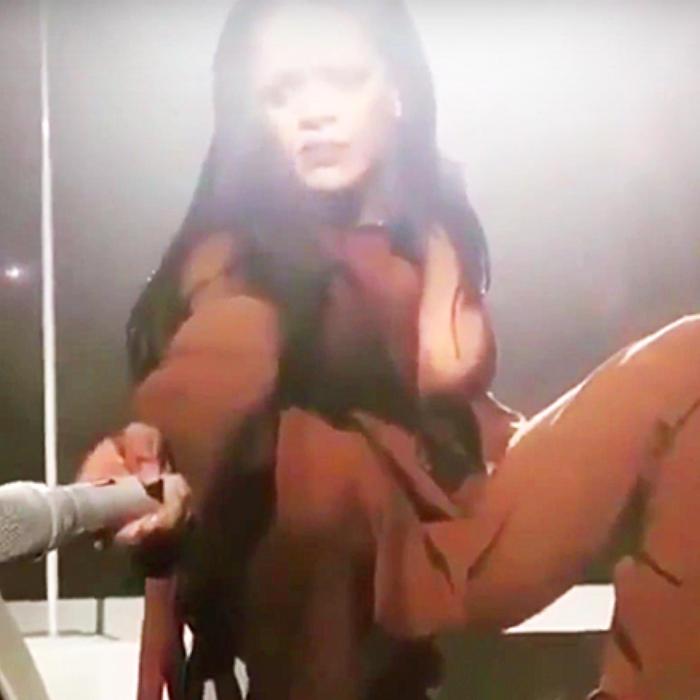 You may also like…