Like mother, like daughter — at least when it comes to striking a pose in the Beckham household.
In a new post shared to Instagram, Victoria Beckham, 48, stood beside daughter, Harper Seven, to snap a photo in the mirror while the pair held hands and leaned in the same direction.
The duo sported floor-length gowns designed by the former Spice Girl for her self-named fashion label.
Harper, 11, wore a strapless purple-and-blue ombré dress paired with sneakers, while Beckham opted for a strappy light pink dress with ruffles.
"My number one muse," Beckham shared on Instagram. "Mummy loved creating this special dress for you."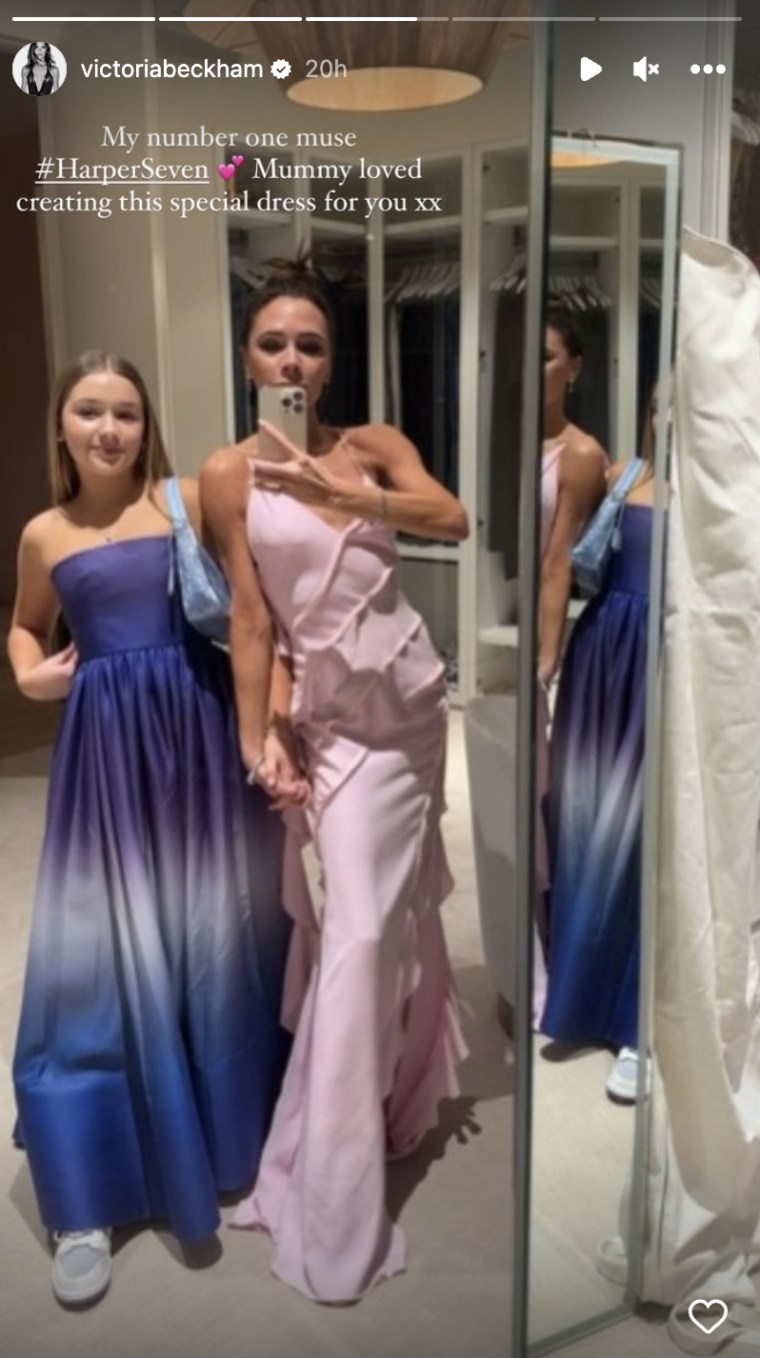 Fans were quick to compliment the pair.
"I love these Mum & Harper moments," one wrote in the comments.
Another added, "The dress on Harper is perfection. It's so difficult to find beautiful formal wear for girls."
It's not the first time Beckham has used Instagram to show off her kids.
After the debut of her Spring/Summer 2023 collection in Paris, the former Spice Girl posted a photo featuring husband, David Beckham, all four of her children, and daughter-in-law Nicola Peltz.
"I love you all so much x," Beckham captioned the family photo.
After the show, Beckham revealed on TODAY that debuting her collection in front of a crowd full of fans, friends and family, was "emotional."
"I was planning on coming out and having a very cool picture taken and I just broke down when I saw my husband and my children, who are so supportive of what I do," the mother of four explained during an appearance on TODAY in October 2022. " I was just very, very happy."
Related video: