The
United States
' House Foreign Affairs Committee plans to hold a vote next month on a bill aimed at blocking the use of China's popular
social media
app
TikTok
in the US, the committee confirmed on Friday.
The measure, planned by the panel's chair Representative Michael McCaul, would aim to give the White House the legal tools to
ban TikTok
over national security concerns.
"The concern is that this app gives the Chinese government a back door into our phones," McCaul told Bloomberg News, which reported the vote's timing earlier.
In 2020, then-President
Donald Trump
attempted to block new users from downloading TikTok and ban other transactions that would have effectively blocked the short video-sharing
app
's use in the country, but lost a series of court battles over the measure.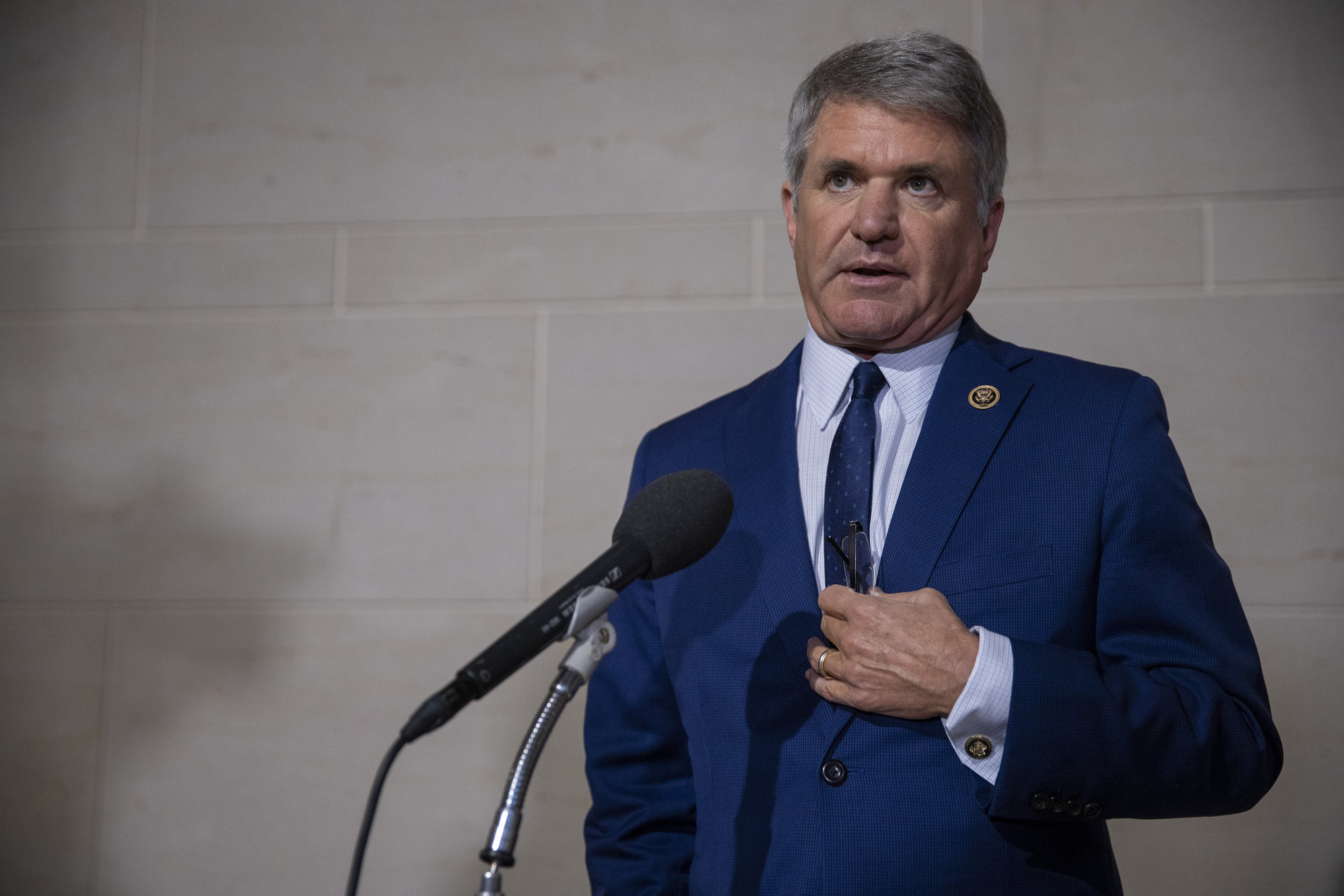 McCaul said some of the existing proposals risk being blocked in court over free speech issues.
The Texas Republican said he is skeptical that any proposed firewall between the enormously popular short video platform and its Chinese parent would adequately protect US users. He said the committee is working on a new bill that combines several proposals to ban TikTok and will address any constitutional issues with a ban.
McCaul's efforts come amid other measures in both the House and Senate to ban TikTok in the US, including a bipartisan bill from Wisconsin Republican Mike Gallagher and Illinois Democrat Raja Krishnamoorthi.
Missouri Senator Josh Hawley and Colorado Representative Ken Buck introduced their own version of the ban this week. Hawley in an interview urged a committee reviewing the national security risks of TikTok to expedite its work and said a sale of the app to an American buyer would address his concerns.
TikTok spokeswoman Brooke Oberwetter called a total ban of the app a "piecemeal approach to national security and a piecemeal approach to broad industry issues like data security, privacy and online harms".
"We hope that lawmakers will focus their energies on efforts to address those issues holistically, rather than pretending that banning a single service would solve any of the problems they're concerned about or make Americans any safer," she said in a statement.
The US Congress recently banned TikTok from government smartphones, and more than half of US states have enacted similar prohibitions. The inter-agency Committee on Foreign Investment in the United States (CFIUS) has also been
looking at the risks presented by the platform
.
McCaul's legislation, if approved, would then head to the House floor for consideration.
But a ban of TikTok, which is popular among teens, would face significant hurdles in Congress to pass, and would need 60 votes in the Senate.
For three years, TikTok – which has more than 100 million US users – has been seeking to assure Washington that the personal data of American citizens cannot be accessed and its content cannot be manipulated by
China's Communist Party
or anyone else under Beijing's influence.
White House press secretary Karine Jean-Pierre on Friday declined to comment on the bill to block TikTok. "It's under review by (CFIUS) so I am just not going to get into details on that," she said.
Meanwhile, ByteDance general counsel Erich Andersen is no longer overseeing US government relations for TikTok, as part of a shuffle to improve the company's standing during intense national security scrutiny, according to people familiar with the matter. He will continue to lead the work with CFIUS, one of the people said.
TikTok has been in contact with US officials who oversee national security issues, trying to avoid the government banning the app in the US.