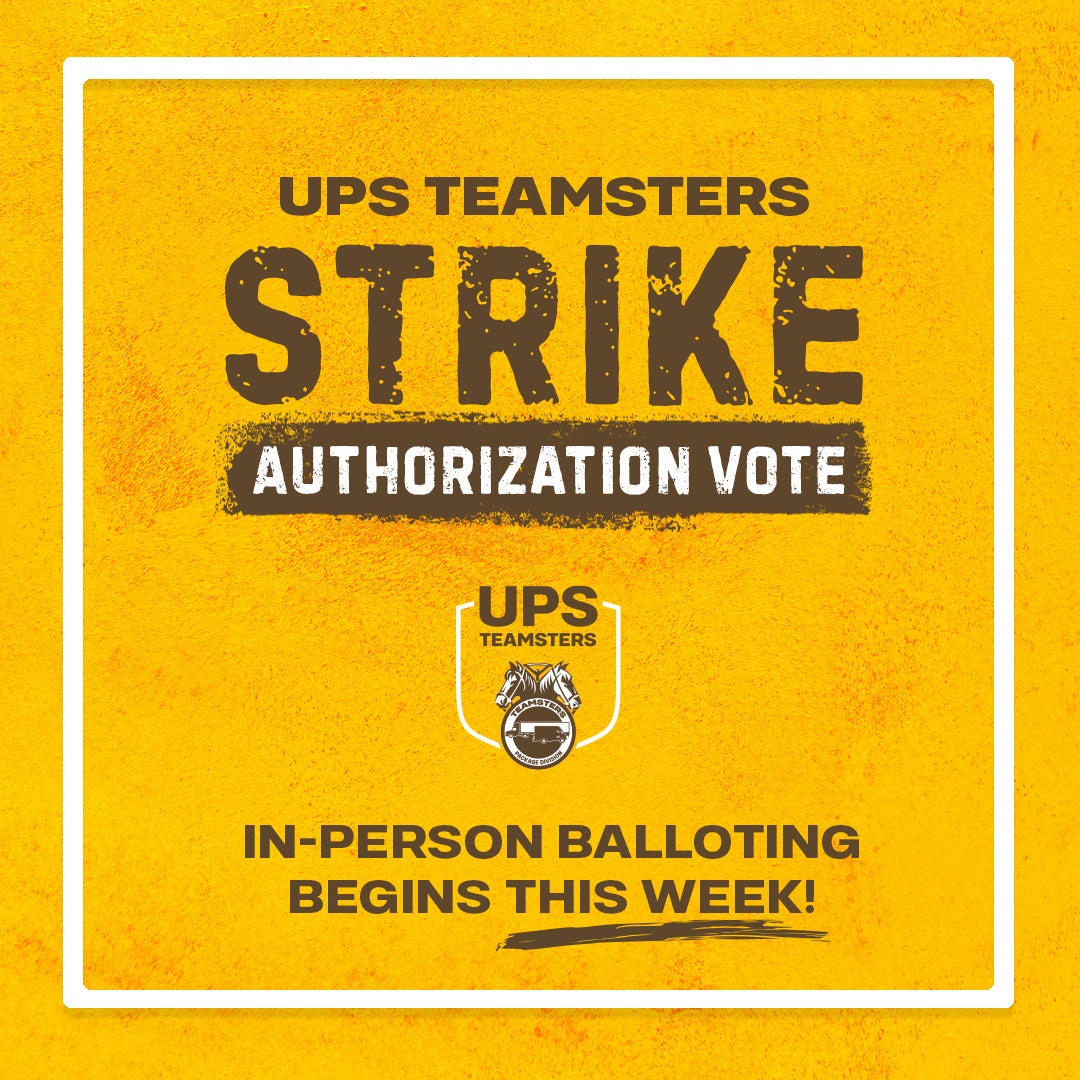 Local unions representing UPS Teamsters will begin conducting in-person voting this week for strike authorization.
Voting YES will enable the Teamsters National Negotiating Committee to call a nationwide strike at UPS should the company fail to reach agreement on a strong new contract for more than 340,000 UPS Teamsters.
Strike authorization votes will be recorded in-person at local union halls and at the gates of UPS facilities. Results will be announced Friday, June 16.
"The time has come to use our strongest leverage and officially remind UPS that hundreds of thousands of Teamsters are ready to withhold our labor to ensure UPS acts accordingly," said Teamsters General President Sean M. O'Brien. "The National Committee strongly urges all UPS Teamsters to vote YES to authorize a strike. This is how we win."
"All Teamsters at UPS must be ready to show these corporate executives how serious we are about our new contract. We've been organizing, training, and rallying in the lots. Now it's time to vote," said Teamsters General Secretary-Treasurer Fred Zuckerman. "UPS is going to give us what we've earned. But we have to fight like hell for it. We must be prepared to hit the streets August 1 if UPS screws this up."
More details will be available soon on the UPS Teamsters app and directly from local unions.
Go to the UPS Teamsters app for more negotiations updates.