The House Foreign Affairs Committee will vote on a potential ban of TikTok in the U.S. in February, according to media reports. 
Reuters reported that Rep. Michael McCaul, R-Texas, chair of the House Foreign Affairs Committee, planned a measure that could give the White House the legal grounds to ban TikTok due to national security concerns.
McCaul told Bloomberg that the committee is working on new legislation with proposals to ban the popular video app. Bloomberg notes if the bill gets enough votes, it will move to the House floor for debate. 
RELATED: Will TikTok be banned in the US? Here's why and why not 
McCaul told Bloomberg that TikTok gives the Chinese government access to users' phones.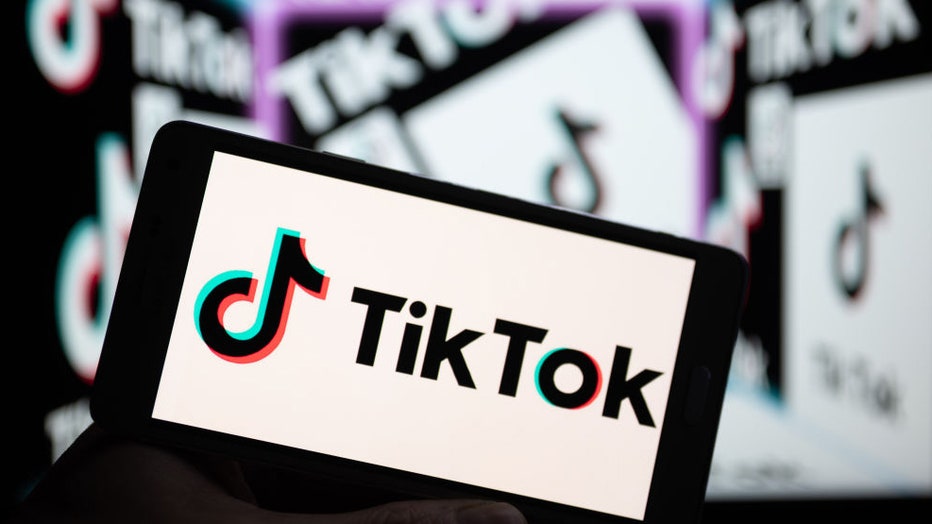 FILE-TikTok Logo icon displayed on mobile with TikTok logo seen in the background in this photo illustration, on December 28, 2022. (Photo illustration by Jonathan Raa/NurPhoto via Getty Images)
A TikTok spokesperson provided an emailed statement to FOX Television Stations Friday about the possible ban:
"Calls for total bans of TikTok take a piecemeal approach to national security and a piecemeal approach to broad industry issues like data security, privacy, and online harms. We hope that lawmakers will focus their energies on efforts to address those issues holistically, rather than pretending that banning a single service would solve any of the problems they're concerned about or make Americans any safer." 
The spokesperson also explained TikTok's work with the federal government to address national security concerns with the social media platform:
"We have been working with Committee on Foreign Investment in the United States (CFIUS) for over two years on a plan to address national security concerns about TikTok in the U.S. That comprehensive plan addresses key issues of corporate governance, content recommendation and moderation, data security, and system access. This is a comprehensive package of measures with layers of government and independent oversight to ensure that there are no backdoors into TikTok that could be used to manipulate the platform. These measures go beyond what any peer company is doing today on security. We've invested roughly $1.5 billion to date and have made substantial progress on implementing that solution over the past year. We look forward to completing that work to put these concerns to rest." 
RELATED: Congress moves to ban TikTok from US government devices
News of this measure follows action taken by Congress, which recently banned TikTok from most U.S. government-issued devices over bipartisan concerns about security.
Other states have taken similar action, with nearly half of them banning the use of the TikTok app on state-owned devices, including Mississippi, Indiana, Louisiana, North Carolina, South Dakota, and Wisconsin, the Associated Press noted. 
RELATED: New Jersey bans TikTok on state-owned devices
TikTok is owned by ByteDance, a Chinese company that moved its headquarters to Singapore in 2020. Republicans have targeted TikTok claiming the Chinese government could access user data like browsing history and location. U.S. armed forces also have prohibited the app on military devices.
Who has pushed for restrictions on TikTok?
In 2020, then-President Donald Trump and his administration tried to ban dealings with TikTok's owner, force it to sell off its U.S. assets and remove it from app stores. 
Courts blocked Trump's efforts to ban TikTok, and President Joe Biden rescinded Trump's orders after taking office but ordered an in-depth study of the issue. A planned sale of TikTok's U.S. assets was shelved.
RELATED: US House banning staffers from downloading TikTok on its devices
The Senate in December approved a version of the TikTok ban authored by conservative Republican Sen. Josh Hawley of Missouri, a critic of big tech companies, according to the Associated Press. 
Democratic U.S. Rep. Raja Krishnamoorthi, of Illinois has co-sponsored legislation to prohibit TikTok from operating in the U.S. altogether, and the measure approved by Congress in December had the support of Democratic U.S. House Speaker Nancy Pelosi.
RELATED: Congress moves to ban TikTok from US government devices
U.S. Rep. Mike Gallagher, of Wisconsin, and Republican Sen. Marco Rubio, of Florida, introduced a bipartisan bill in December to ban TikTok from operating in the United States.
The Associated Press contributed to this report. This story was reported from Washington, D.C.