Episode 3 of Ruck and Roll is LIVE – it's the Rugby World Cup show for young people!
This week we are getting ready for the big one – Ireland v South Africa! We scrum down with a bunch of young players from South Kildare's Athy RFC.
Seán and MC will quiz them on their knowledge, put their kicking skills to the test and chat them about facing off against the current World Champions. Plus, Ireland 7s star Harry McNulty gives his predictions for the Springboks clash.
Fun Fact: In case you were wondering about the headline, the club were called the Athy 'Atoms' for a short while in the 1920s – small but mighty!
Stream it now on RTÉ Player or press play up top to watch it on YouTube!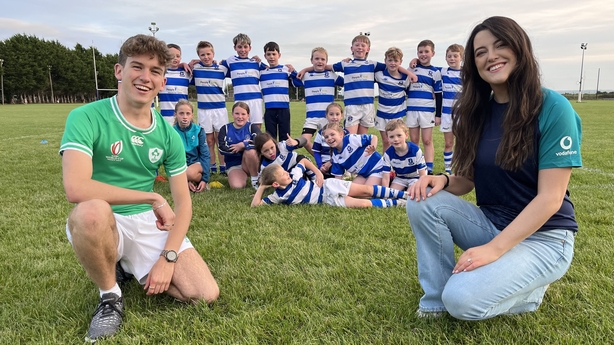 More about the club…
Athy RFC is very old! It was founded in 1880!! Right now, there's three men teams, one women's team, nine boys teams (U10 to U18), five girls teams (U10 to U18) and four mixed teams for the minis! (U6 to U9)
The club hosts an end of season campout event every year and it's great fun! Another quirky fact is that the flowers from the 1979 Papal Mass in the Phoenix Park were re-used a week later for the club's centenary celebrations!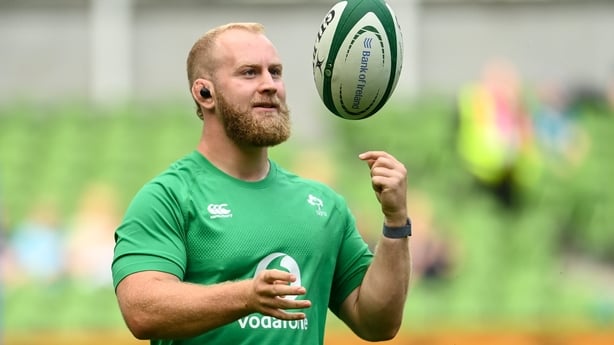 Some famous men's player include Joey Carbery who has played senior rugby for Leinster, Munster and Ireland, and is the 4th generation of Joe Carbery to play for the club. Jeremy Loughman was on the same Athy underage team as Joey and has also played senior rugby for Leinster, Munster and Ireland and is currently with the Irish squad at the Rugby World Cup.
Martin Maloney also came through the Athy youths system is currently a senior Leinster player. Niall O'Hanlon (Ireland U19) James Harris (Ireland U18), Andrew Doyle (Leinster U19, Ireland U18), John King vice-captain and Darragh Farrell captain (Leinster U18) are all coming through too!
And the women and girls from the club are flying too, like Amy Larn from the Ireland 7s. Ella Dunne (Leinster U18), Louise Murphy, Ella Keatley Kindregan (Leinster 7s – U16), Julie Nolan (Leinster 7s – U18, Ireland U18) are all Athy RFC crew too!
RTÉ Sport will keep everyone updated during the Rugby World Cup here!
Don't forget to subscribe to RTÉ Kids YouTube and follow our socials during the Rugby World Cup.