One week down, one win for the lads in France, and we are winning too with Ruck and Roll! Seán and MC's Rugby World Cup tour of Ireland continues as we head to St Columba's National School on Dublin's North Strand.
The young fans' rugby skills and knowledge will be put to the test. Plus, don't miss predictions and insights from Ireland 7s star Jordan Conroy ahead of Ireland v Tonga!
Watch it now on RTÉ Player or press play up top to watch it on YouTube!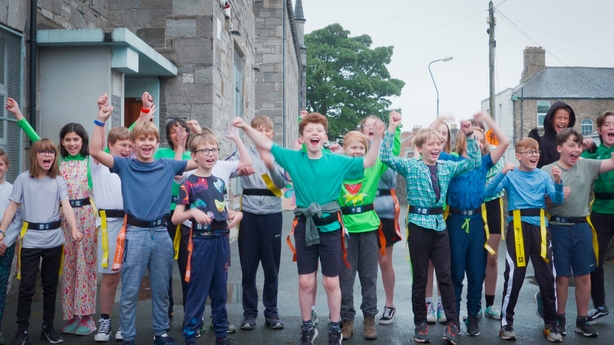 About the school
St Columba's NS is in North Strand, Dublin 3. It was founded in 1787 and the children in 3rd to 6th class are still taught in the classrooms built at that time.
St Columba's is a small school with 102 pupils from Junior Infants to 6th class. Although the school doesn't have a PE hall, the children are a sporty lot and regularly use the local DCC Community Centre, Fairview Park and Swimming pool for a variety of activities.
Coaches like Fionn Gilbert from Clontarf RFC are teaching the pupils all about the game of rugby and they organise regular blitzes with other schools in the area.
With the help of the Leinster Branch of the IRFU, Tag Rugby first came to the school in 2018 with every class taking part in sessions and they haved not looked back since!
Next week we are off to Kildare where we meet the young players from Athy RFC.
RTÉ Sport will keep everyone updated during the Rugby World Cup here!
Don't forget to subscribe to RTÉ Kids YouTube and follow our socials during the Rugby World Cup.