Look alive, drag fanatics! RuPaul's Drag Race Season 15 is here, it's on MTV, and its premiere is one extra-long, super-zesty episode.
---
Look alive, drag fanatics! Season 15 of RuPaul's Drag Race is here, now on MTV. For the first time in franchise history, the premiere is one extra-long, super-zesty episode. Before we get into it, yes, there are major spoilers for the double-episode Drag Race premiere. You have been warned, henny… so what are you waiting for?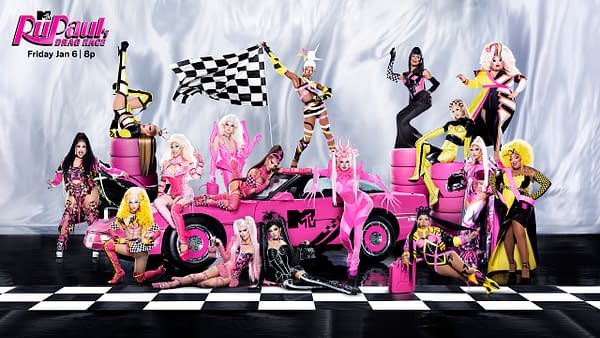 As usual, the queens are split into two groups – but this season, instead of having them compete separately, each group entered and did the first photo shoot mini-challenge, then united for the main challenge: all 16 queens competed in the annual talent show portion of the competition.
That's right – a sweet 16 queens are competing this season, and so far, there's some excellent competition. The first group of queens to enter the workroom are Anetra, Marcia Marcia Marcia, Aura Mayari, Luxx Noir London, Malaysia Babydoll Foxx, Princess Poppy, Irene Dubois, and the legend (and drag mother of Kerri Colby), Sasha Colby. Of course, the final entrance was none other than Ornatia (aka Vivacious' plus one). But the Drag Race queen wasn't inside the look this time – it was none other than this week's guest judge, Ariana Grande. After that, RuPaul came out and took the queens to their first mini-challenge: a photoshoot inspired by season 1's first (ANTM style) wet 'n wild carwash, with the pit crew, of course. Irene and her space-alien sea-anemone look won the day.
But wait, there's more! The crew comes in and tidies up the workroom, so the second group of queens is none-the-wiser that there are already eight queens on set (choreographing an opening number for the talent show challenge). The second group consists of Salina EsTitties, Robin Fierce, Loosey LaDuca, Amethyst, Jax, Mistress Isabelle Brooks, and Drag Race's first double entrance, TikTok twins Sugar and Spice. Again, Ornatia and her special guest walk through the iconic arch – and this time, it truly is Vivacious herself hidden inside the killer fit. This group of queens is tasked with a wind-swept photoshoot ala the second season – except the crusty Gone With the Wind theme is replaced with a sleek motorcycle, Fast and Furious style.
After Loosey LaDuca won the mini-challenge, all sixteen queens are united (sans drag) to continue choreography for the talent show opening number. But that's not where the real talent lies: the talent show portion of the program serves as a fantastic opening presentation for most of the queens and the Drag Race season.
Highlights of the talent show include Anetra's duck walk/martial arts number, Jax's jump rope hairography/gymnastics, and Marcia's comedic ballet. In the end, Anetra walking that f***ing duck walked all the way to the top.
And sadly, the low-lights of this week were Irene's ice water tutorial (which had such promise!), Amethyst's beyond basic Tuesday-at-Hamburger-Mary's "Where's My Baby" lip-sync number and Loosey's unfortunate live vocal performance. Everything came down to Amethyst vs Irene in the first lip-sync for your life of the season, "7 Rings," in front of queen Ari herself. It was evenly matched, but Amethyst edged out Irene, giving us the first sashay away of the season.
Congrats Anetra and keep an eye on Irene now that she's made her Drag Race debut. Drag Race airs Friday nights on MTV or streaming on Paramount+.
---
---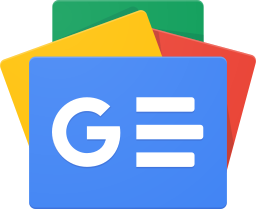 Stay up-to-date and support the site by following Bleeding Cool on Google News today!