If you listened to our most recent episode of The Plugged In Show, you've already heard this year's nominations for our Plugged In Movie Awards. These awards (we call them—at a reader's suggestion—the "Pluggies") give us an opportunity to shower some praise on movies, rather than simply counting their profanities. And it's also your opportunity to weigh in with your own vote.
As you know from the podcast, we don't hand out awards in the same way that secular outlets might. We don't just weigh a movie's artistic quality: We consider what sorts of messages it sends, too. And we select those films for four (admittedly overlapping) categories: best movies for kids, teens, adults and best Christian movies.
Now, one quick caveat: Just because a film gets nominated, that doesn't mean it's as clean as the proverbial whistle. All films have an issue or two, so be sure to check out our full review before plopping down to watch one of these flicks with the family.
Once you've heard and read our opinions on these nominees, we invite you to vote for your own choices. You can log a vote in the comments section below. You can vote on Facebook and Instagram posts that link to these blogs. You can even send us an email at [email protected].
Then—for the first time ever—Plugged In will livestream our final deliberations and selections on a very special video edition of The Plugged In Show. We'll tell you who you, the Plugged In  reader/listener/viewer, voted for as well. And all that will happen at 10 a.m. (Mountain Standard Time) on March 7. (That'd be noon Eastern time, 11 a.m. Central and 9 a.m. Pacific time, by the way.)
With all that out of the way, let's launch into the nominees, shall we? We will begin today with Plugged In's Best Movies for Kids, followed by the other three categories over the rest of this week. (Movie summaries are written by Paul Asay, Adam Holz, Bob Hoose, Emily Tsiao and Kennedy Unthank.)
If you're labeled the "Big Bad Wolf" before you've even had a chance to prove yourself, can you do anything but live down to that label? That's the question The Bad Guys grapples with as its five antihero protagonists discover that the roles that they've been dealt by their respective fairy tales aren't necessarily the roles they have to play. Can five bad guys turn themselves into good guys? Well, spoiler warning, the film offers a bit more credence to the nurture side of the debate. The cards you've been dealt aren't necessarily the ones you have to play. The Bad Guys has some great messages about helping others and rejecting societal stereotypes. There's some toilet humor and a couple of jokes about a "butt rock." But for a movie about a group of bad guys, this one makes us feel pretty good.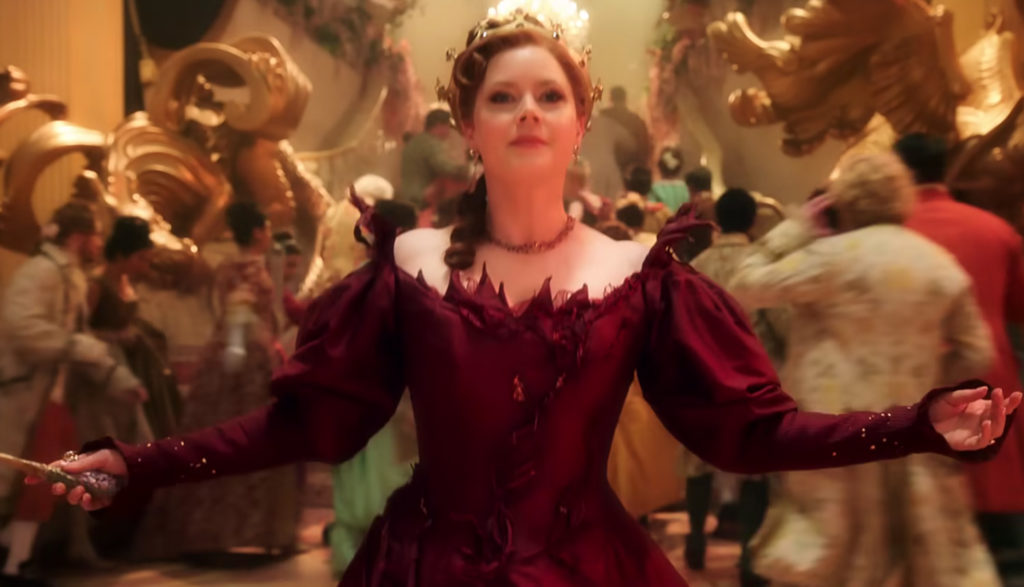 This sequel revisits the character of Giselle, who fell into our world from an animated land of magical kingdoms. She's since followed her dreams to become a real-world wife to her beloved, Robert, and a loving stepmother to his daughter, Morgan. But in a real world full of traffic-jammed commutes and teen angst, happily-ever-afters are tough to come by. So Giselle decides to magically transform this land into something a bit more fairy tale-like. But in fairy tales, stepmothers are usually the bad guys. The original Enchanted was a delightful blend of fantasy and reality in a musical worth smiling over. And Disenchanted, along with star Amy Adams, works hard to duplicate that charm and magic. Disenchanted reminds us that our lives are no fairy tales—but they can be pretty great anyway, especially if we have people we love and who love us right back.
Don't judge a shell by his googly-eyed cover. Marcel, our literally fragile protagonist, lives a pretty full life in his California rental house. He has Alan (a piece of lint he walks like a dog). He has his normal routines. And, most especially, he has his grandmother, Nanna Connie. But shells are social beings, and he dearly misses the other shells that vanished from the house one day without a trace. And it falls to Dean—the documentarian filming Marcel's quiet life—to help. Marcel the Shell With Shoes On is not without its problems. But it's sweet, funny and poignant, too—a beautifully surreal rumination on love and grief and moving on. Based on a short series of YouTube videos, Marcel the Shell With Shoes On boasts a 99% "freshness" rating. And in our own googly eyes, that rating is well deserved.
The fairytale swashbuckler Puss in Boots faces an existential crisis. His most recent bout of heroics ended badly and used up the eighth of his nine cat lives. One mistimed majestic leap or the next bumbled bit of derring-do could be his last. If he hopes to continue being a hero, he'll need to find a magical wishing star to replace those lives. But that's easier said than done—especially with a menacing, red-eyed wolf hot on his heels. This animated sequel is even more purr-worthy than the original. Our furry feline hero's latest animated adventure is funny, boisterous and packed with well-defined fairytale characters. It has some nice messages, too, including what it means to live one life, and live it well. But beware, the red-eyed peril has been pumped up, too. Tiny swashbucklers in your crowd could find this pic a bit scary.
It's hard to raise a family during times of war—especially when your hometown might get bombed at any moment. No wonder that in England during World War II, so many mothers sent their children away to quieter, safer areas of the country. But as the three Watts children (Lily, Pattie and Ted) discover, even the beautiful, bucolic village of Oakworth can have its own share of danger. Railway Children (titled The Railway Children return in Britain) is a sequel to a standout 1905 novel and a very popular 1970 British film (both, confusingly, titled The Railway Children). The setting is beautiful, and the vibe is gentle. But the movie's kids still learn some important and sometimes hard-earned lessons involving sacrifice, obedience, racism and doing what's right—even when it's hard. Kids might find this a delightful diversion to the English countryside. Adults might feel it's a throwback to the live-action kids' movies that they grew up with. Despite a bit of bathroom humor and language, this feels like truly a movie that families could watch together.
Plugged In Movie Awards 2023
Best Christian Movies (2023) – coming February 2