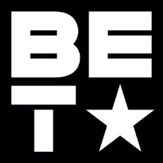 BET, BET+ AND BET DIGITAL'S WHAT TO WATCH & BINGE THIS WEEK*
GO VOTE! THE FINAL ROUND OF VOTING FOR BET DIGITAL'S TOURNAMENT-STYLE BRACKET "GREATEST RAP CREW OF ALL TIME" LAUNCHES TUESDAY, JUNE 6 AT 12 PM EST
"TYLER PERRY'S SISTAS" CONTINUES WITH A NEW EPISODE AIRING WEDNESDAY, JUNE 7 AT 9 PM ET/PT ON BET AND BET HER
BET+ HIT REALITY SERIES "COLLEGE HILL: CELEBRITY EDITION" AND "TYLER PERRY'S RUTHLESS" CONTINUE WITH NEW EPISODES STREAMING THURSDAY, JUNE 8 ON BET+
—–
*To access the complete press release and show images go to BETPressRoom.com*
New York, NY – June 2, 2023 – BET Digital's heated, tournament-style bracket Greatest Rap Crew of All Time continues with the final round of voting launching on Tuesday, June 6 at 12PM ET/PT. Go sound off and make your voice heard as we crown the hip hop's greatest rap crew!
The drama, ensues on an all-new episode of fan-favorite series "Tyler Perry's Sistas" returning Wednesday, June 7 at 9 PM ET/PT on BET and BET Her.
Hit BET+ series "College Hill: Celerity Edition" and "Tyler Perry's Ruthless" are back with new episodes streaming Thursday, June 8. 
For additional BET, BET+, and BET Digital's must-see programming for the week of Monday, June 6 – Sunday, June 11 see below:

BET DIGITAL SPOTLIGHT: 
THE GREATEST RAP CREW OF ALL TIME FINAL ROUND OF VOTING LAUNCHES TUESDAY, JUNE 6 ON BET.COM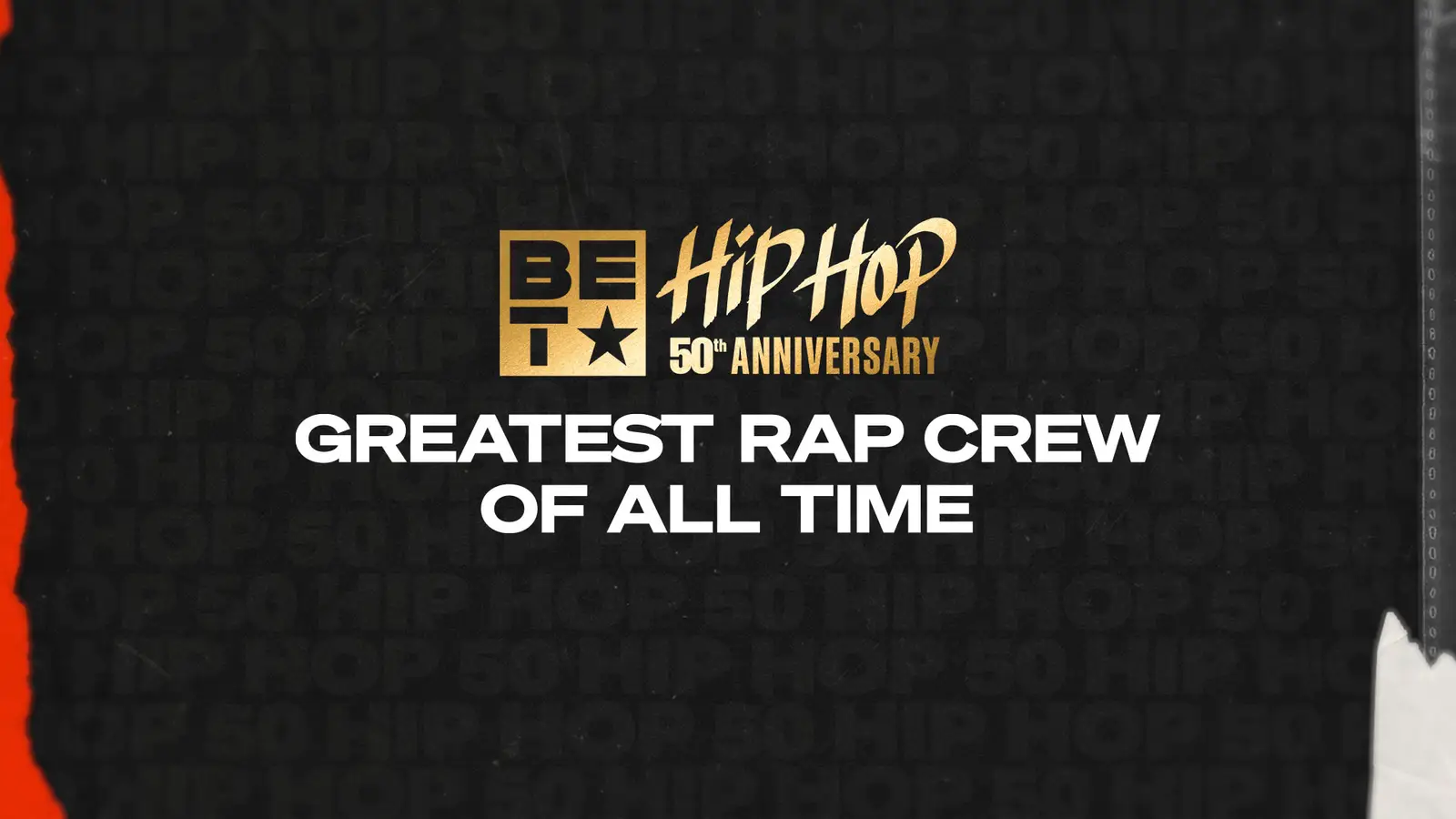 In honor of hip hop's 50th anniversary, BET Digital is paying homage to the greatest rap crews of all time in a multiplatform, tournament-style bracket. Vote for your favorite rap crew on BET.com on Tuesday, June 6 at 12 PM EST. 
The final battle is between Wu-Tang Clan vs. Death Row Family.


ON BET:
"TYLER PERRY'S SISTAS" AIRS WEDNESDAYS AT 9 PM ET/PT ON BET AND BET HER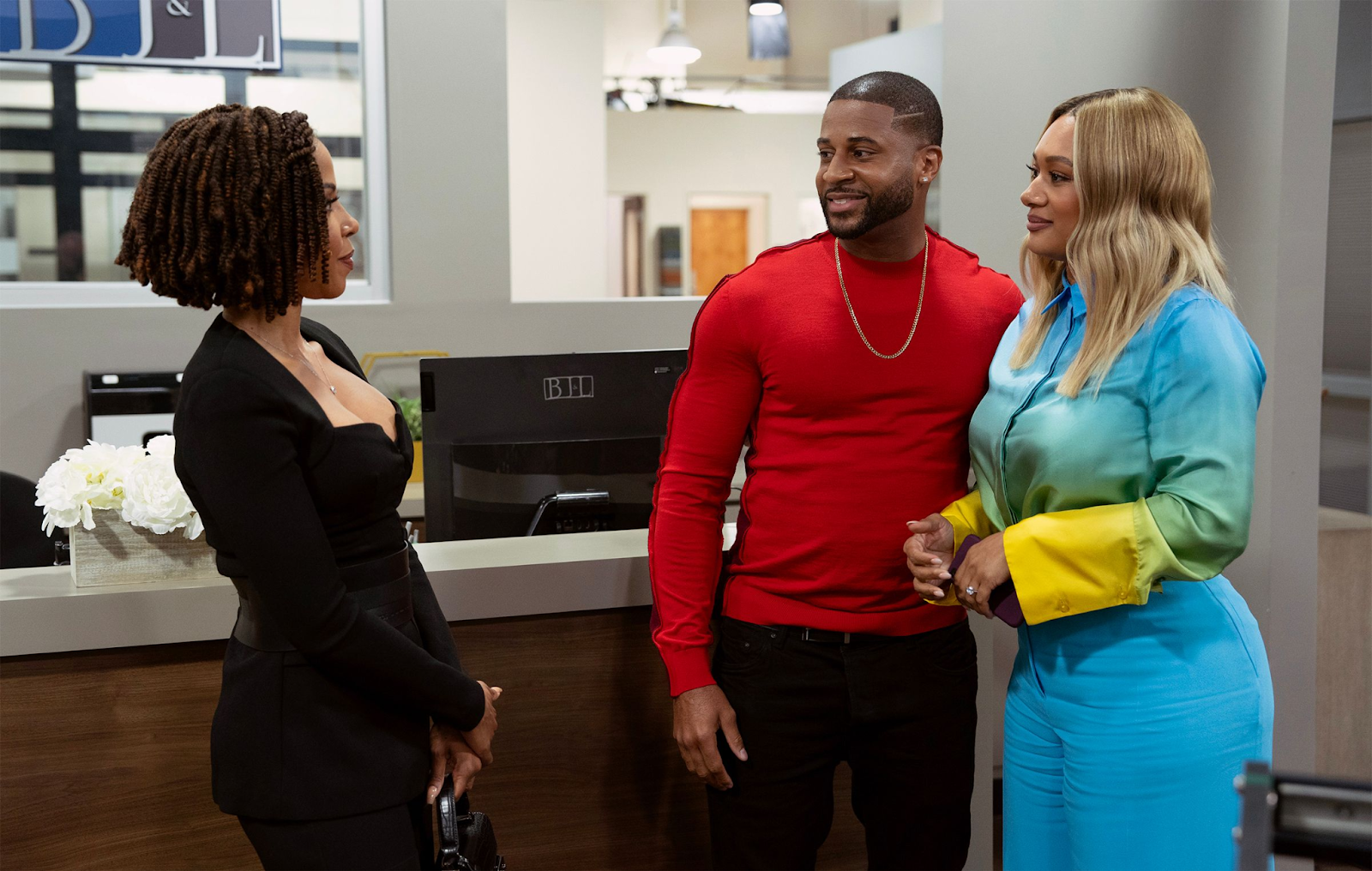 Episode #602 "Full Circle Moments" airs Wednesday, June 9 at 9 PM ET/PT – Preston shows up for Danni when she needs him the most, but it doesn't seem to extinguish her anger toward him. Fatima sets Tamara straight  about compensation for the role she's been tapped to play. 
Press Contacts: Luis Defrank Luis.Defrank@bet.net and Chloe Duverge Chloe.Duverge@bet.net

ON BET+ 
BET+ ORIGINAL SERIES COLLEGE HILL: CELEBRITY EDITIONS STREAMS THURSDAYS ON BET+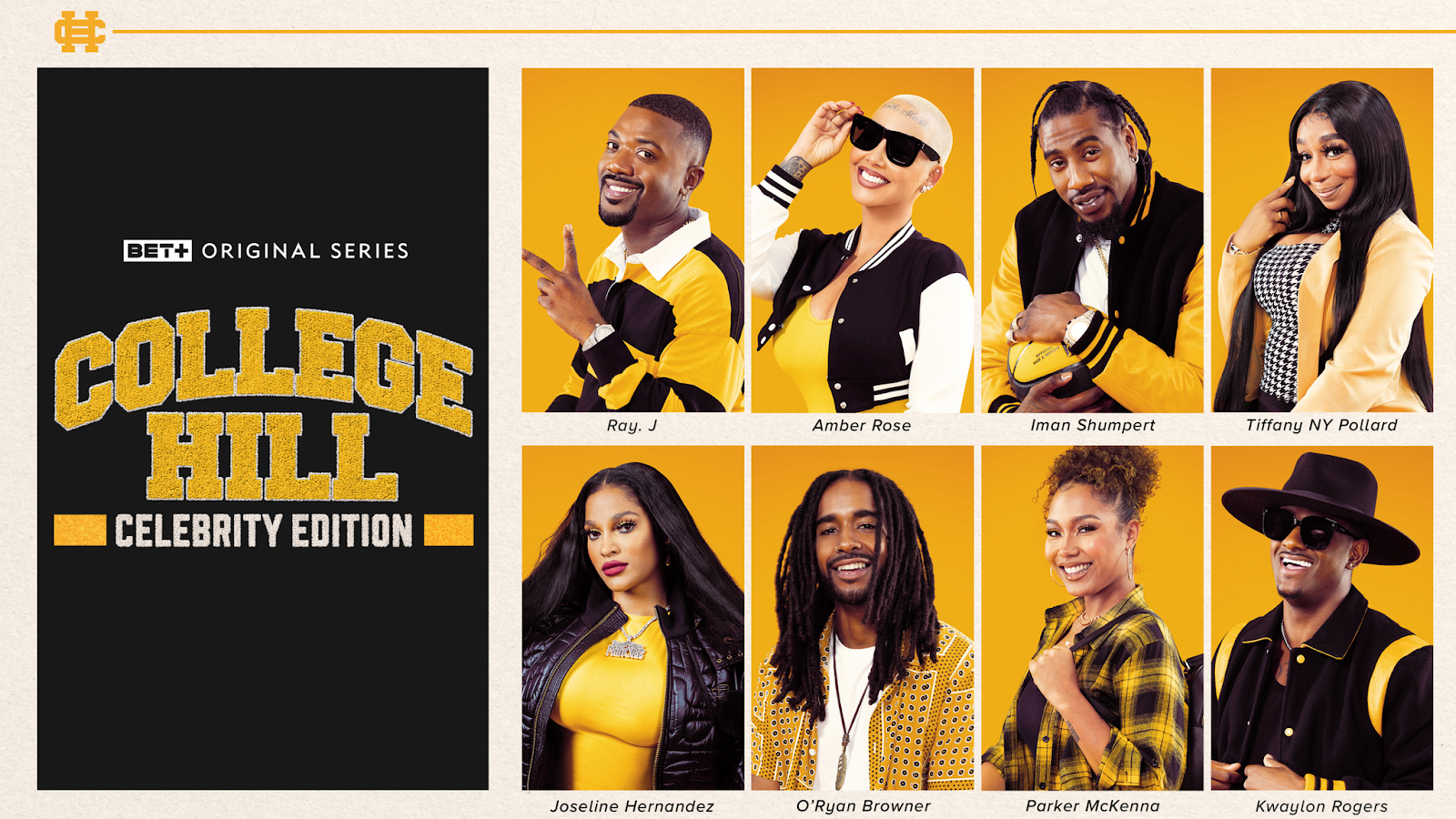 Episode #206 "The Breaking Point" streams Thursday, June 8 – It's Halloween and things get spooky when Tiffany, Kway, and Amber think their room is haunted, and a class discussion in African Am. Lit heats up, pushing two housemates to a shocking breaking point.
Press Contacts: Justin Brown Justin.Brown@bet.net and Danielle Davis Danielle.Spigner@bet.net
BET+ ORIGINAL SERIES "TYLER PERRY'S RUTHLESS" STREAMS THURSDAYS ON BET+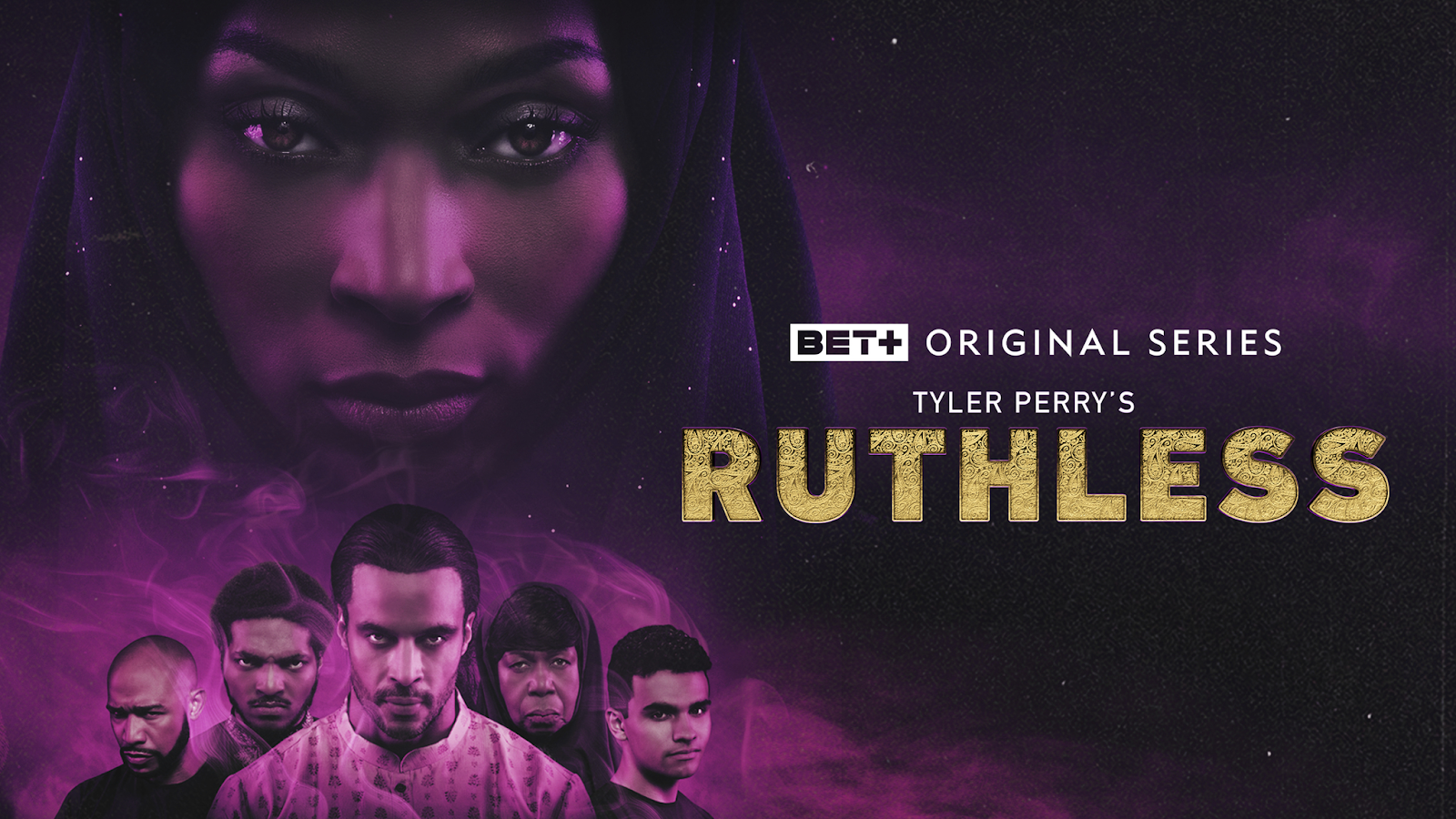 Episode #410 "Tonight Is The Night" is available to stream Thursday, June 8 on BET+ – The Highest gives Marva permission to move forward with her punishment for Lacey, and she enlists Zane to help her carry it out. Ruth uses the knowledge she has about Lewis to convince him to agree with her demands.
Press Contacts: Chloe Duverge Chloe.Duverge@bet.net
*THIS WEEK'S BET, BET+ AND BET DIGITAL'S WHAT TO WATCH & BINGE PRESS RELEASE INCLUDES PREMIERES AIRING AND STREAMING BETWEEN MONDAY, JUNE 5   – SUNDAY, JUNE 11.
ABOUT BET
The BET Media Group, a unit of Paramount (NASDAQ: PARAA; PARA; PARAP), is the world's largest media company dedicated to entertaining, engaging, and empowering the Black community and championing Black culture. Connecting Black audiences through a portfolio of brands including BET, BET+, BET Gospel, BET HER, BET International, BET Jams, BET Soul, BET Studios, and VH1, the BET Media Group is a thriving media ecosystem of leading interconnected platforms across cable TV, streaming, digital, studios, live events and international. 
For more information about BET, visit www.bet.com and follow @BET on social platforms. For more BET news announcements, follow us on social @BET_PR.
ABOUT BET+:
BET+ is the preeminent streaming service for the Black audience, with exclusive originals and thousands of TV episodes and movies from the best Black creators. A joint venture between BET and Tyler Perry Studios, BET+ allows users to stream Black culture including hit movies, TV shows, stand-up comedy, award shows, and specials, all in one place, commercial-free. The new service from BET Networks, a subsidiary of Paramount Global, is the official home of Tyler Perry's film, TV and stage works. The ad-free subscription video-on-demand service also provides users with access to original content including hit series First Wives Club from Tracey Oliver, Tyler Perry's Ruthless and Bruh, Will Packer's Bigger, hit unscripted anthology series American Gangster Trap Queens, exclusive originals from Carl Weber including The Family Business, Sacrifice and Influence to name a few. Visit BET.Plus to learn more and follow @BETPlus on social to join the conversation and get the latest.
MEDIA CONTACT:
Johnny Cooper
Johnny.Cooper@bet.net
###