"You are from Terengganu, you support PAS," he said, asking to be identified only by his first name. "We are Malay, Muslim, and so we must support PAS. It is something that is part of our identity … it's natural."
Founded in 1951, PAS was long seen as a provincial party with its power base concentrated in the north of the peninsula.
Yet in the last election it rode a "
green wave
" – reflecting the party's colours – and together with its coalition partner Bersatu, forms a monoethnic Malay nationalist bloc in parliament, against the multicultural alliance that formed the government.
Partly benefiting from protest votes after Malays dumped Umno, PAS' success was also its reward for an effective social media strategy – particularly on TikTok – to win over young, first-time voters following a move to lower the voting age
from 21 to 18
.
However, instead of campaigning against corruption, critics accused the Islamist party of cynically ramping up anger on sensitive issues relating to race and religion in their bite-sized videos.
The rhetoric on values and identity was deftly promoted on TikTok, said Syaza Farhana Mohamad Shukri, an associate professor of political science at the International Islamic University Malaysia.
"There is growing conservatism among the Malays," Syaza said. "More in terms of identity rather than actual practice. That is why even non-practising Malays are comfortable voting for PAS."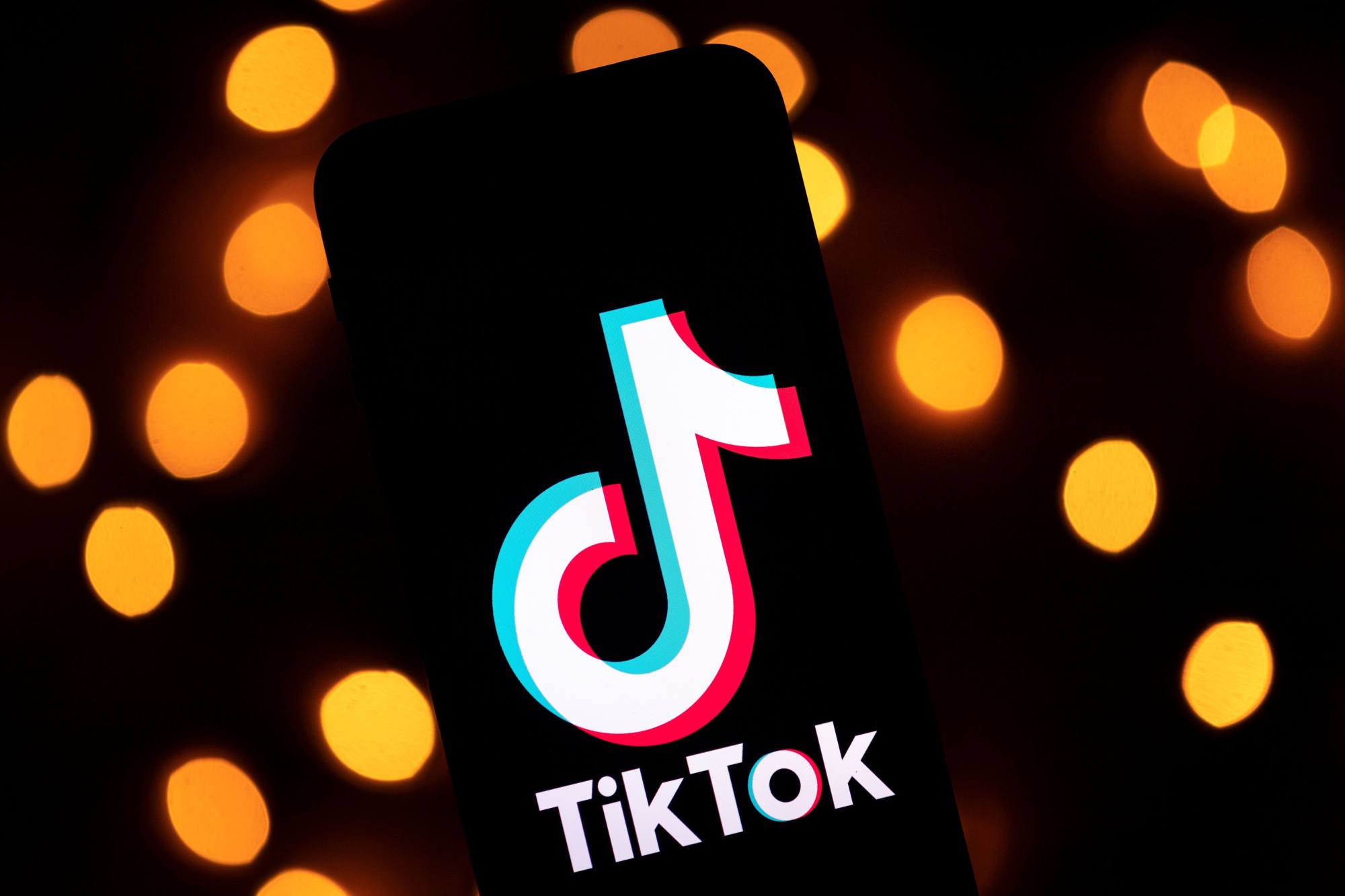 TikTok takeover
The TikTok account of PAS' youth wing has more than 117,000 followers and almost a million likes, but the party's main traction comes from affiliated and endorsed accounts that have been churning out daily videos on national politics and identity.
One such account, Benda Betul (True Things) has attracted over 134,000 followers since it began in October, ahead of the general election, and is operated by a firm funded by the party. It has started uploading new videos as the country inches closer to August's state elections.
However, individually run accounts that are pro-PAS appear to be gaining the most traction.
One, run for Kedah state's chief minister Muhammad Sanusi Md Nor by a man called Muhd Tarmizi, has more than 4.5 million likes from regular uploads of several daily videos. Another similar account has over 3 million likes.
PAS' International Affairs and External Relations Council Chairman Muhammad Khalil Abdul Hadi said in December, after the national polls, that TikTok was a key reason behind the party's stellar performance.
"The wave of young voters and Malay voters getting their first-hand information from social media platforms such as TikTok was one of the main factors in PAS' 49-seat victory," Muhammad Khalil said, without citing a source, in an op-ed run by pro-PAS newspaper Harakah Daily in December.
There was also a deluge of content targeting Malays alluding to the deadly May 1969 race riots, which the paper attributed to economic disparities between poorer Malays and the more affluent ethnic Chinese.
PAS did not immediately respond to requests for comment.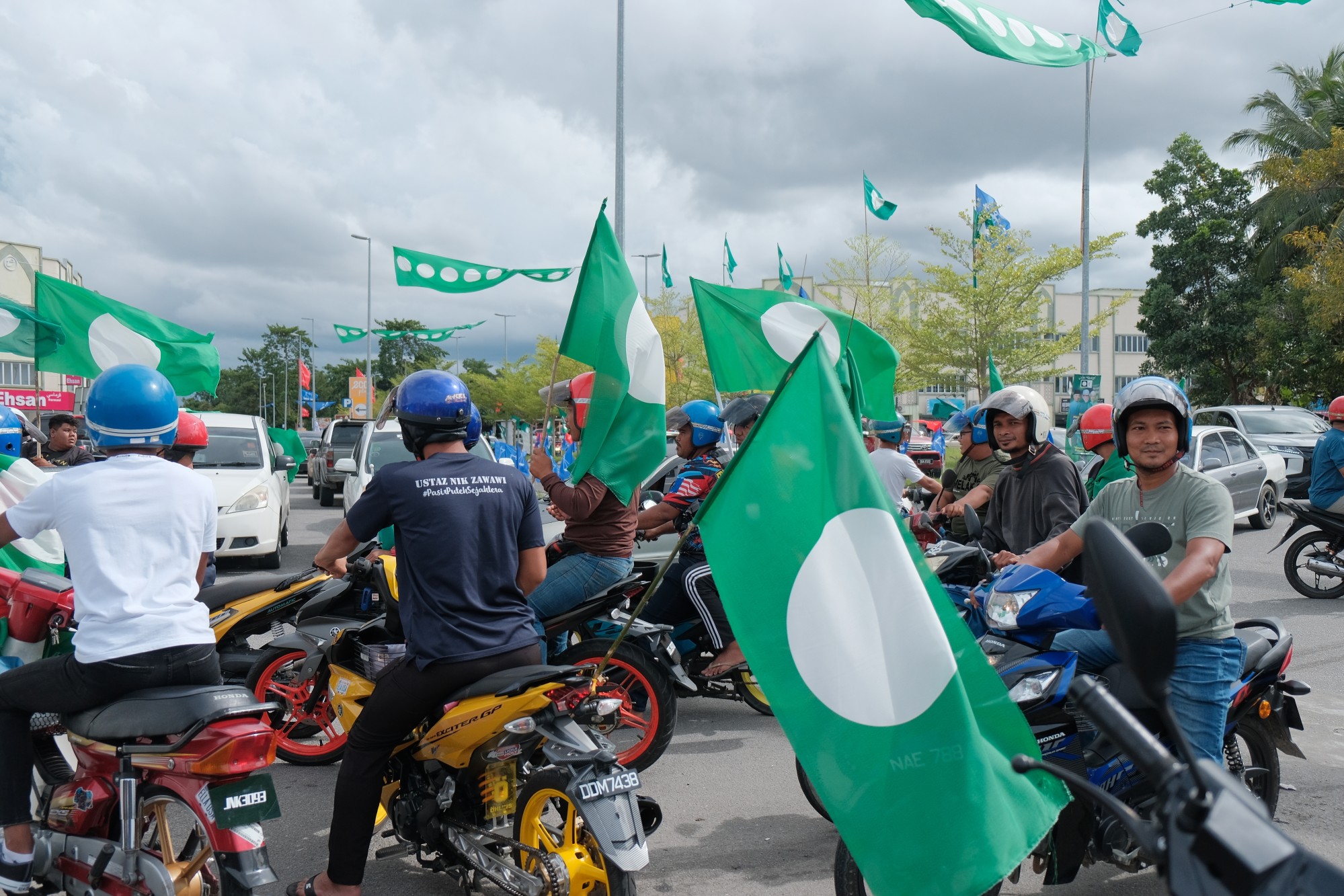 Looming election test
Attention has now turned to next month's six state elections to see if PAS can repeat November's trick.
Votes in Kelantan, Terengganu, Kedah, Penang, Selangor and Negeri Sembilan will test the prime minister's popularity, particularly among Malays who make up nearly two-thirds of Malaysia's population.
The
Perikatan Nasional (PN) coalition
, which includes PAS, is expected to retain Kelantan, Terengganu and Kedah, with Anwar's unity government keeping the remaining three states.
But it may not be a cakewalk for Anwar.
In the November polls, PN, powered by PAS' extensive machinery and membership, made some headway winning seats in Penang and Selangor, two of the country's richest and most industrialised states. Anwar's Pakatan Harapan coalition has held them since 2008, and Negeri Sembilan since 2018.
PAS is the country's second-oldest and second-largest political party, formed by clerics who did not align with the more secular direction and leadership of Malaysia's first prime minister, Tunku Abdul Rahman.
The party had its first taste of federal power in 1973 when it entered an alliance with Perikatan – the precursor to the long-ruling Barisan Nasional led by Umno – before it was ejected in 1977 following a political crisis in Kelantan.
PAS attempted several other alliances over the decades, but shot to national prominence in 2008 as part of the Pakatan Rakyat opposition coalition led by Anwar.
But PAS had to wait another 12 years for its next turn at the top, when it joined hands with Umno-offshoot Bersatu, led by
Muhyiddin Yassin
, to form a new administration after
a 2020 political coup
.
PAS and Bersatu eventually formed PN, which currently holds 74 Malay-majority seats in parliament.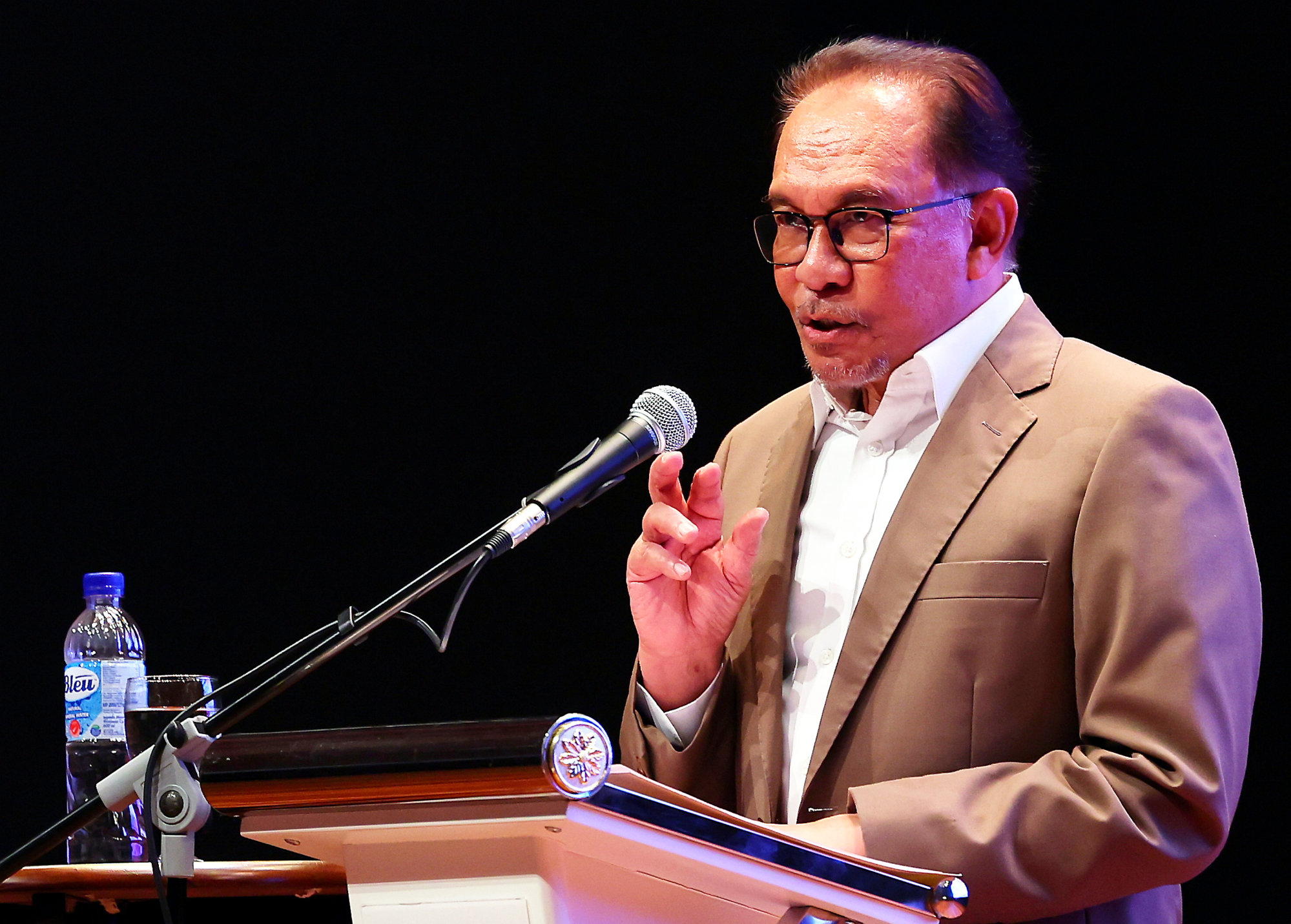 Anwar's identity crisis?
Prime Minister Anwar has been in near constant campaign mode since
taking office in November
, as he tries to appeal to both his traditional supporters among Malaysia's minority groups and the significantly larger Malay base.
But a key sticking point in his efforts is the inclusion of Umno in his administration – which was a prerequisite set by the king when offering Anwar the job of prime minister.
Since 2008, Malays have progressively shifted support away from Umno amid allegations of corruption among its top leaders.
"Malay voters are in search of value-based politics. They prize perceptions of clean leadership and integrity in terms of leaders' fulfilling their promises," said Amir Fareed Abdul Rahim, a director of strategy at public affairs and political risk consultancy KRA Group.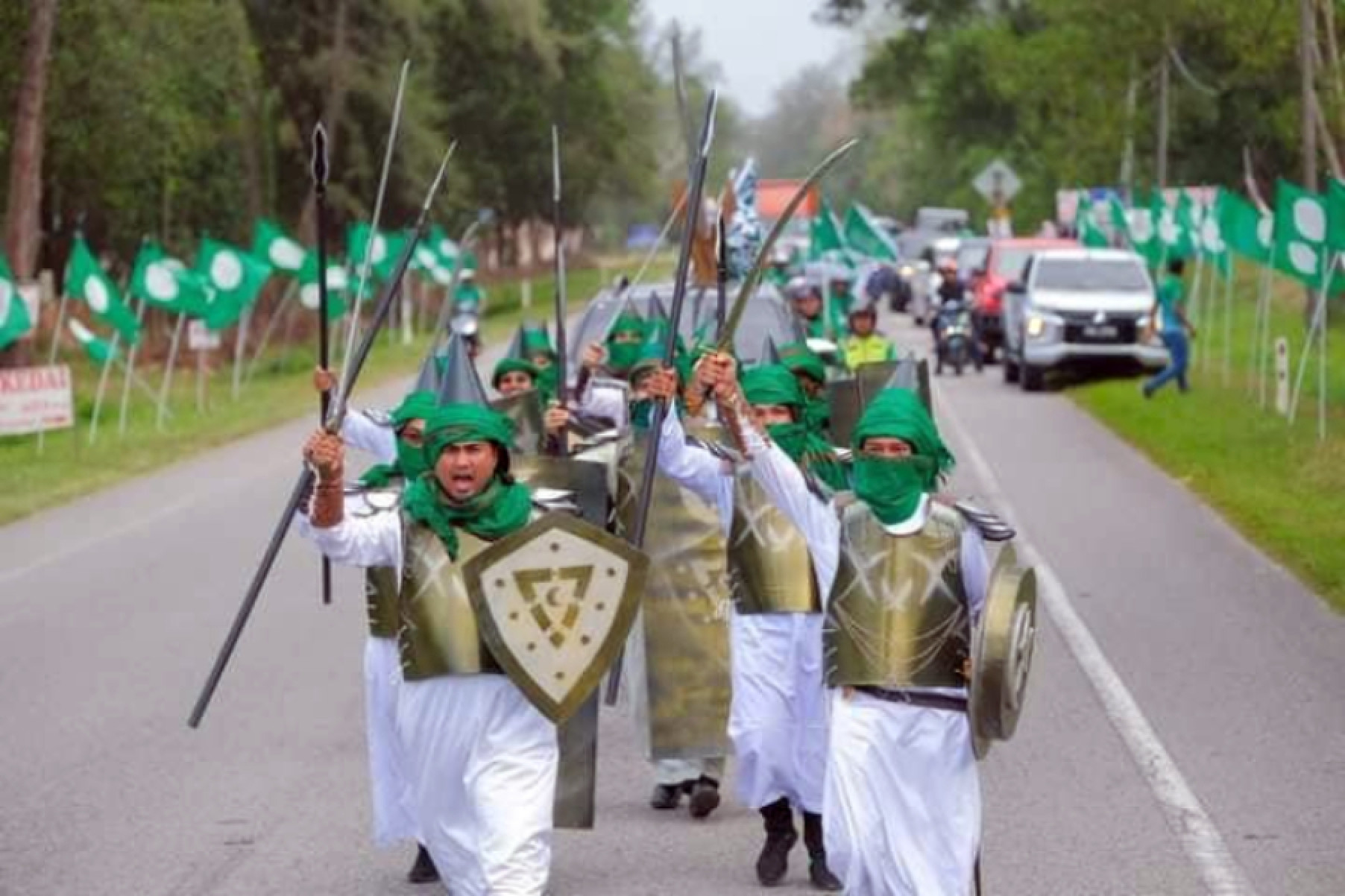 "So it is not just about religious conservatism. Bersatu is a nationalist Malay party, and they provide the moderating force to PAS' brand of Islamist politics – the combination appeals to a wider group of Malay-Muslim voters."
PAS' appeal – as well as its religiosity – could also be overstated.
While the "green wave" remains a concern, some in Anwar's camp think that people will come around once his unity government makes good on its economic promises to build better jobs and lure investments.
"We still have four years to go," Sim Tze Tzin, an MP from Anwar's People's Justice Party said of the current parliamentary term.
"Give it to Anwar. He has a vision, has a global perspective … he will be able to bring Malaysia to the next level."