Madonna threw her daughter Mercy James the best birthday party ever.
For the teenager's 17th birthday, Madonna, 64, decorated her house with silver balloons that spelled out her daughter's name.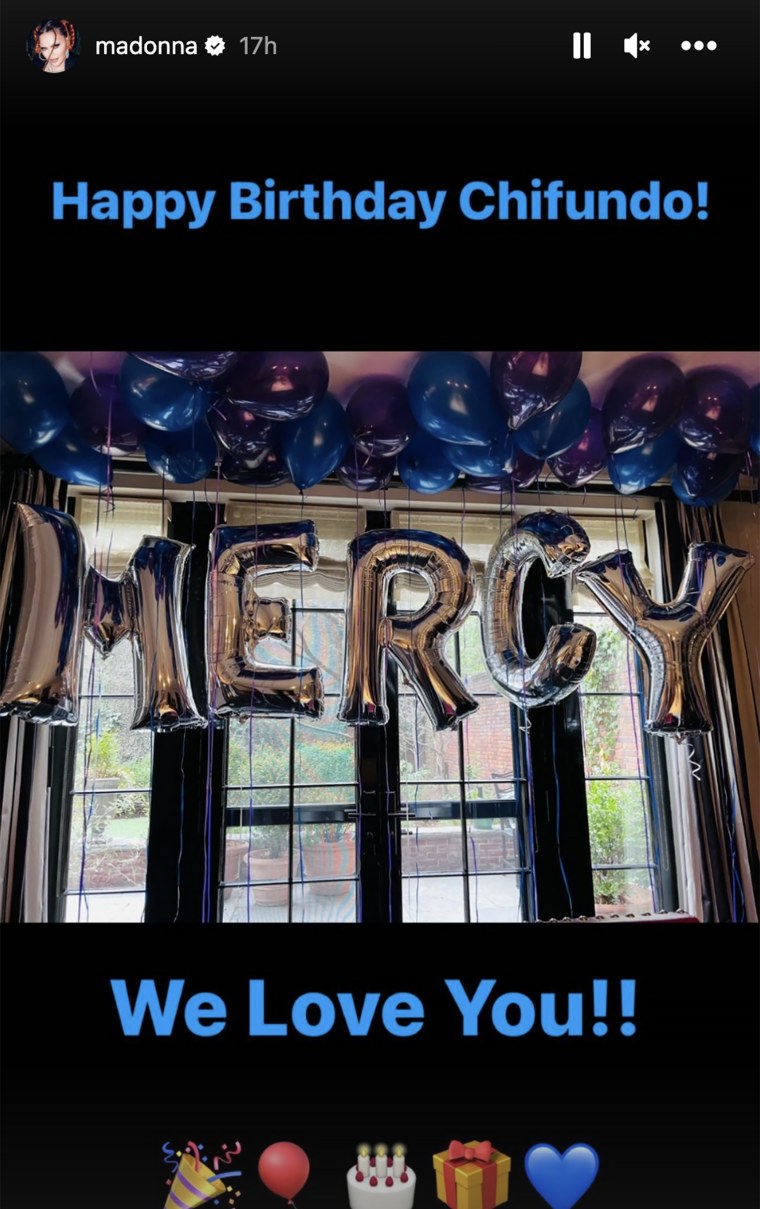 On Instagram stories, the pop star posted pictures of the decorations and wrote, "Happy birthday Chifundo! We Love You!!" over the snap.
In another picture, Mercy James and her two younger sisters, twins Estere and Stella Ciccone, 10, were seen taking a picture in front of the decor with their 17-year-old brother, David Banda. Everyone was dressed in black outfits, and Madonna put four blue-heart emoji over that pic.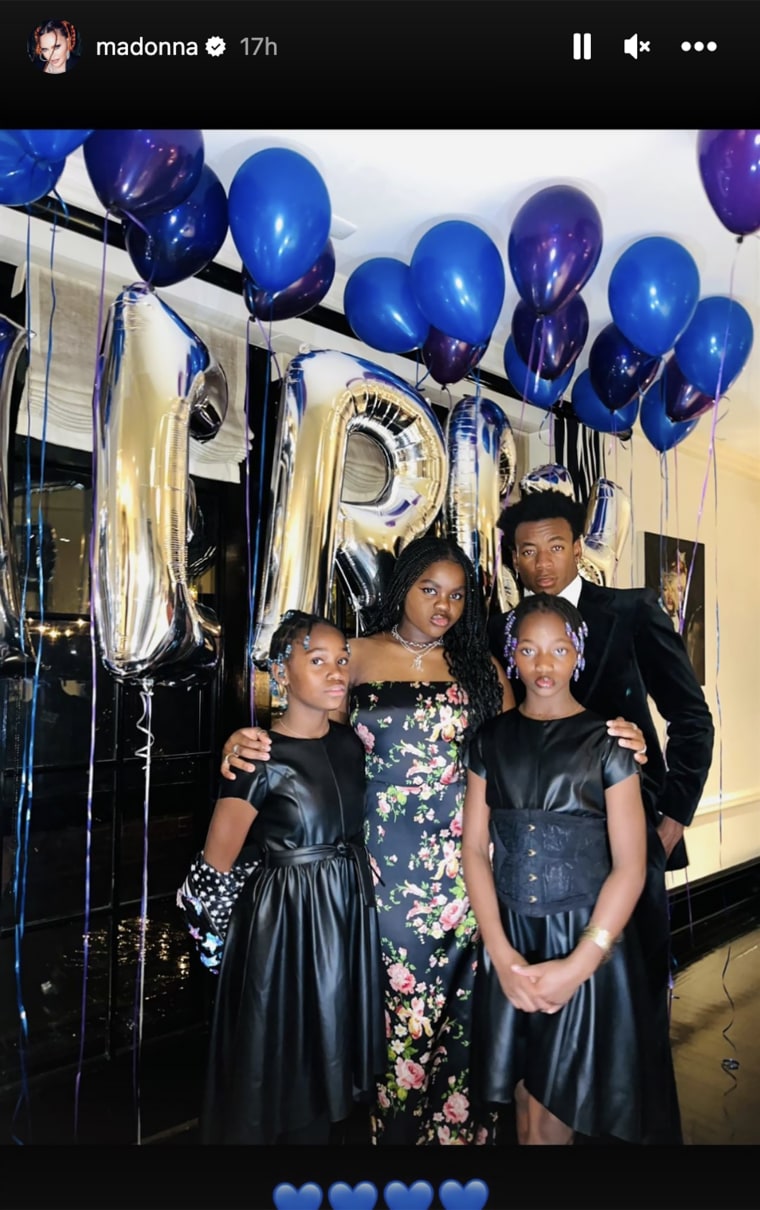 The "Hung Up" singer also gave her daughter a sweet birthday shout-out when she shared a sweet picture of them together. In the snap, Madonna adhered to the dress code and wore all-black too.
On top of the picture, she drew a yellow heart above Mercy James' head and wrote, "My precious beautiful talented daughter."
However, the fun didn't end there.
Madonna posted a cute video of Mercy James and her siblings singing Ed Sheeran's 2017 hit "Shape of You" at home with one of their friends.
Nonetheless, it looked like Mercy James had a lot of fun on her birthday, just like she did last year.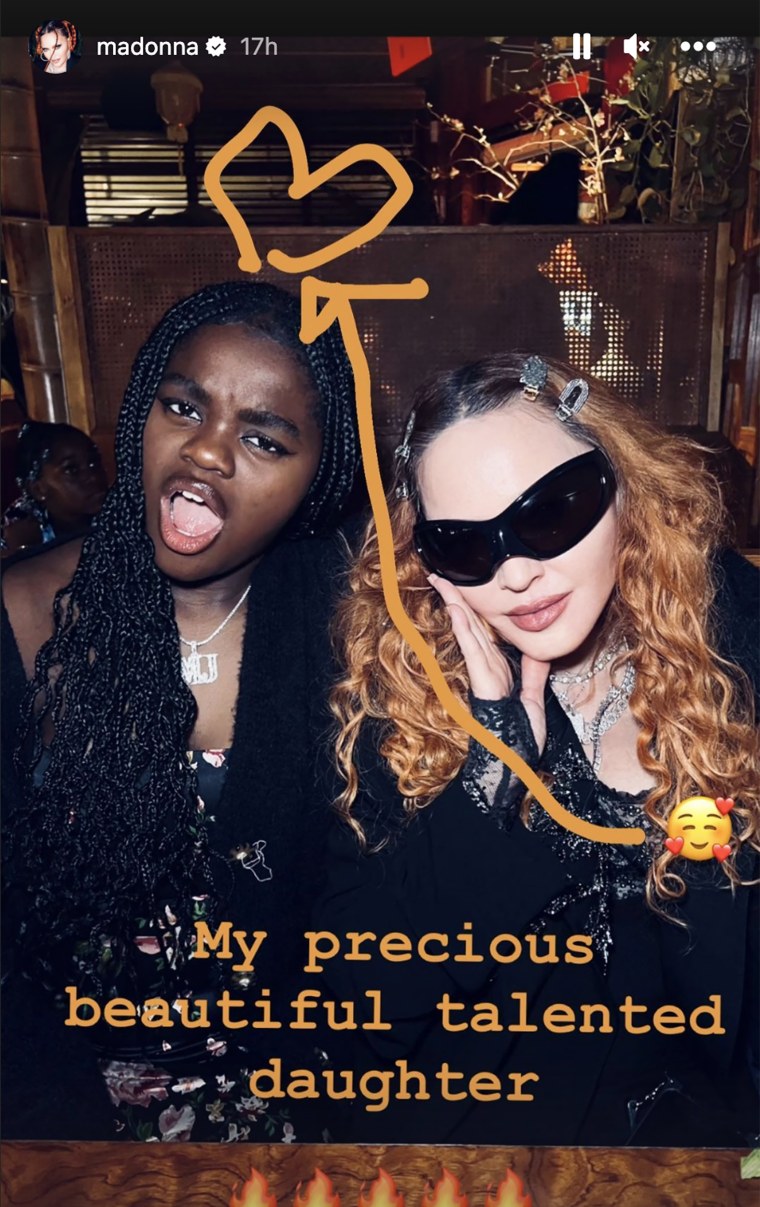 In 2022, Madonna took her daughter to Six Flags Magic Mountain amusement park in California for her 16th birthday. The "Material Girl" singer and Mercy James were joined by Madonna's then-boyfriend, Ahlamalik Williams, and Mercy's brother David.
In a video that Madonna shared on Instagram, Mercy James can be seen describing how she feels on her special day.
"She's feeling different, she's feeling new, she's feeling renewed, she's feeling goofy and quirky," she said while referring to herself in the third person.
In the clip, Madonna also shared a bunch of photos of Mercy James through the years and captioned it, "Happy Birthday Chifundo Mercy James! The Kindest, Most thoughtful, most Magical Girl on the Planet! There is no one like you! #sweet16."