Also: David Archuleta's mom leaves the faith; residents of a "dry" Latter-day Saint town vote to lift booze ban; and Brigham's drag-performing son takes the stage.
The Mormon Land newsletter is The Salt Lake Tribune's weekly highlight reel of developments in and about The Church of Jesus Christ of Latter-day Saints. Support us on Patreon and get the full newsletter, exclusive access to Tribune subscriber-only religion content and podcast transcripts.
Church buys from Amazon, too
All the media attention on the church's wealth isn't stopping the Utah-based faith from cutting big deals.
It just bought a 186,455-square-foot Amazon warehouse in the London suburb of Wembley for more than $89 million in U.S. currency.
"The purchase … furthers our efforts to make prudent, long-term investments," Dale Bills, spokesperson for the church-affiliated buyer, told the Evening Standard. "Earnings from our investments are expected to support the religious and charitable work of The Church of Jesus Christ of Latter-day Saints in the United Kingdom."
The church's Covent Garden IP clinched the deal. It is registered as a charity that seeks to "promote and further the religious and other charitable work" of the church in the United Kingdom "by investing in and holding commercial property" for the faith's benefit.
Covent Garden earned more than $6.7 million (U.S.) in 2021 and paid over $2.7 (U.S.) million to the church, the Evening Standard reported. Its property holdings at the end of that year topped $120 million (U.S.).
The U.K. is home to nearly 187,000 Latter-day Saints, more than 300 congregations and two operating temples (London and Preston) with plans for a third (Birmingham).
The latest 'Mormon Land' podcast: Popping the (marriage) question
In the wake of President Dallin Oaks' recent address on marriage and family, Latter-day Saint therapist Jennifer Finlayson-Fife discusses the pluses and minuses of marrying "early" or "late" and what children bring to the mix. Listen to the podcast.
David Archuleta's mom exits the faith
The mother of David Archuleta, the "American Idol" singing sensation whose public coming out made headlines two years ago, is "on a new journey" after resigning her church membership.
Lupe Marie Bartholomew tells QSaltLake Magazine that she was thriving in her congregation, enjoying her calling as music coordinator and fully intending to "remain faithful." She then witnessed the anguish her famous son was enduring as an LGBTQ Latter-day Saint.
"It hit me how the LGBTQ has been really not welcome in this church," she writes in her QSaltLake guest editorial. "…I cried many nights at bedtime, and my husband is a witness to this because I was feeling so much pain to see my child suffer so much. I sat in church in sacrament meeting one day and looked around and then said to myself, 'God is not here.'"
Goodbye, Canada dry?
We wrote last week about the Latter-day Saint town of Cardston facing a nonbinding referendum about whether to lift its century-old ban on alcohol sales.
Well, the results are in: 53% of voters favored allowing restaurants and large venues to serve liquor, reports the Canadian Broadcasting Corp. The final decision will rest with the Town Council.
Marsha Negrych, who owns a bed-and-breakfast with her husband, Ivan, is hopeful the Alberta town — home to a landmark Latter-day Saint temple — will drop its dry designation.
"It's 2023, and we're the only place around where you can't buy a beverage to your preference," Negrych, who is a teetotaling Latter-day Saint, told the CBC. "It's not right. It's not right to deny people their free agency of choice."
The church said it did not take a position before the vote, the CBC added, and will not do so afterward.
Last year, residents of Raymond, another Latter-day Saint enclave in Alberta, voted to stick with their booze ban.
From The Tribune
• Back in the day, the cross-dressing performances of Brigham Young's son as Italian singer Madam Pattirini delighted Latter-day Saint audiences, including his father-in-law, church President Lorenzo Snow.
• Tribune data nerd Andy Larsen examines membership stats across the U.S. and discovers, among other findings, that Latter-day Saint growth lags behind nonmember growth in the church's headquarters state: Utah.
• A 20-year-old missionary from Alaska became the faith's fourth publicly reported full-time proselytizer to die this year and the second in May. Isaak Orion Card, who was serving in the Brazil Curitiba Mission, was killed when a semitruck hit a bus. Three other missionaries on the bus were not seriously injured.
• Two men have been charged with a hate crime in a Utah attack on a Black Panamanian missionary in 2020. The proselytizer's Caucasian companion was not targeted in the assault.
• From Affirmation to Mormons Building Bridges, we look at key grassroots groups seeking to connect the Latter-day Saint and LGBTQ communities.
• Tribune guest columnist Ardis E. Parshall addresses the question: Should members do less talk preparation and more "speaking by the Spirit"?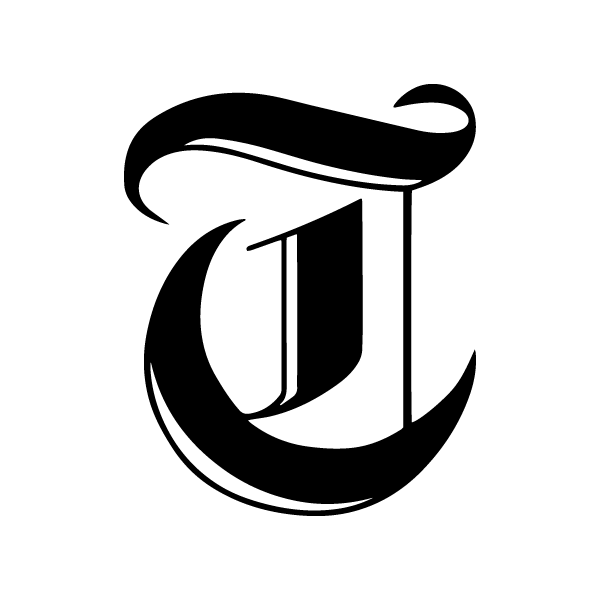 Subscribe To Mormon Land Newsletter

Get the latest news by subscribing to our
Mormon Land newsletter. Enter your email below
to receive more stories like these right to your inbox.