31 March 2015, 09:55 | Updated: 31 March 2015, 10:46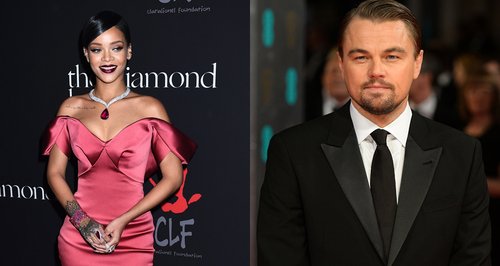 RiRi and Leonardo were spotted leaving a club at 4am on Valentine's Day and her ex Chris Brown had his say on the relationship rumours, but Rihanna says she doesn't have time to date!
She's a super hot singer and he's been our movie star crush since Titanic hit movie screens about a million years ago – are Rihanna and Leonardo DiCaprio Hollywood's newest couple?!
Rumours are rife that Leo and RiRi may be more than friends after the pair were spotted partying together several times in recent months, with onlookers saying the pair looked rather cosy together – but RiRi reckons she doesn't have time to date. 
In a recent interview, Rihanna denied that she and Leo were more than friends. She told Hello, "I'm so busy right now that I just don't have a lot of time to offer to a man so it wouldn't even be fair to be thinking of pulling somebody else into this life. But if I did, he would have to be man enough to live with my schedule and not get scared."
Leonardo's reps also denied the rumours, saying he was "single and has been for some time" – but is it a case of he who doth protest too much? Even Chris Brown recently had his say on the relationship rumours… 
Rihanna"s ex boyfriend was quizzed on the rumours that she is dating Leo, and said he would tip his hat to her if they were true. He joked, "I'm gonna have to give her that, because you know what? Ain't nowhere else you coulda went though. High five. You can only go up, and that's the upper, upper echelon… I'm not even a hater. I'll give you a slap on the back, booty, everything, 'Hey, do your thing. Good game.'"
"In that situation, I just tip my hat. I'm not a hater. I'm not envious, I don't feel jealous. Do your thing. I can't have it all, brotha."
Most recently, Rihanna and Leonardo were spotted leaving the same nightclub in New York's Chelsea neighbourhood at 4am on Valentine's Day… Although the pair left in different cars, they had reportedly been hanging out together inside. 
#Rhionardo (yeah we totally just coined their ship name) were also hanging out at a party at a hotel in West Hollywood for Kings Of Leon frontman Caleb Followill's birthday party a couple of weeks ago, but the pair made sure they entered the party separately. 
The pair were also spotted the weekend before when a source told TMZ that the pair were spotted snogging at a birthday party at the Playboy Mansion, but a friend of Leo denied the claims to the site. 
TMZ claims, "The two apparently seemed very comfortable getting hot and heavy around stars like Paris Hilton, Hilary Duff, Tom Hardy, Pamela Anderson, Naomi Campbell, and Tobey Maguire. It's not clear if they left together but we're told they ended up at the same after-party – along with 50 Cent – and things got even hotter."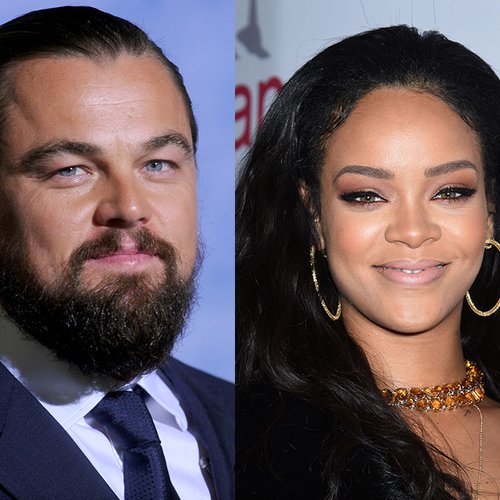 Before RiRi, Leo used to date model Bar Rafaeli, who TMZ asked about the possible new romance. She told them, "I think Rihanna is amazing. She must be everyone's type." But she added that she 'doesn't know' if Leonardo is planning to settle down anytime soon. 
Leo and RiRi were also said to have hung out when they were both in St Bart's for New Year's Eve and reportedly both rang in the New Year at La Plage Club.
Rihanna has also previously quoted Leo in an interview with Elle magazine in August, saying that her words to live by are, "Avoid obviousness. That is a quote by Leonardo DiCaprio. That's what makes you create something, that's the excitement, that's the thrill."
Are they or aren't they? They're certainly spending a LOT of time together…