There are theme parks and there are amusement parks. There are a lot of similarities between the two, and people who enjoy one tend to also have fun at the other, but they are not the same thing. When we think of theme parks – parks and attractions that build stories around themselves – most people instinctively think of Disney and Universal, but there are others, and one of the oldest is Branson, MO's Silver Dollar City.
If you know theme parks, then you likely know Silver Dollar City by reputation if nothing else. I certainly did. Having said that, until very recently, I had never actually been to the park. As somebody who could give you a tour of Disneyland blindfolded, it was more than a little strange to be in a new (for me) theme park, but it was an incredible experience, and one any other theme park fan needs to have. There are other theme parks, but there are none quite like this.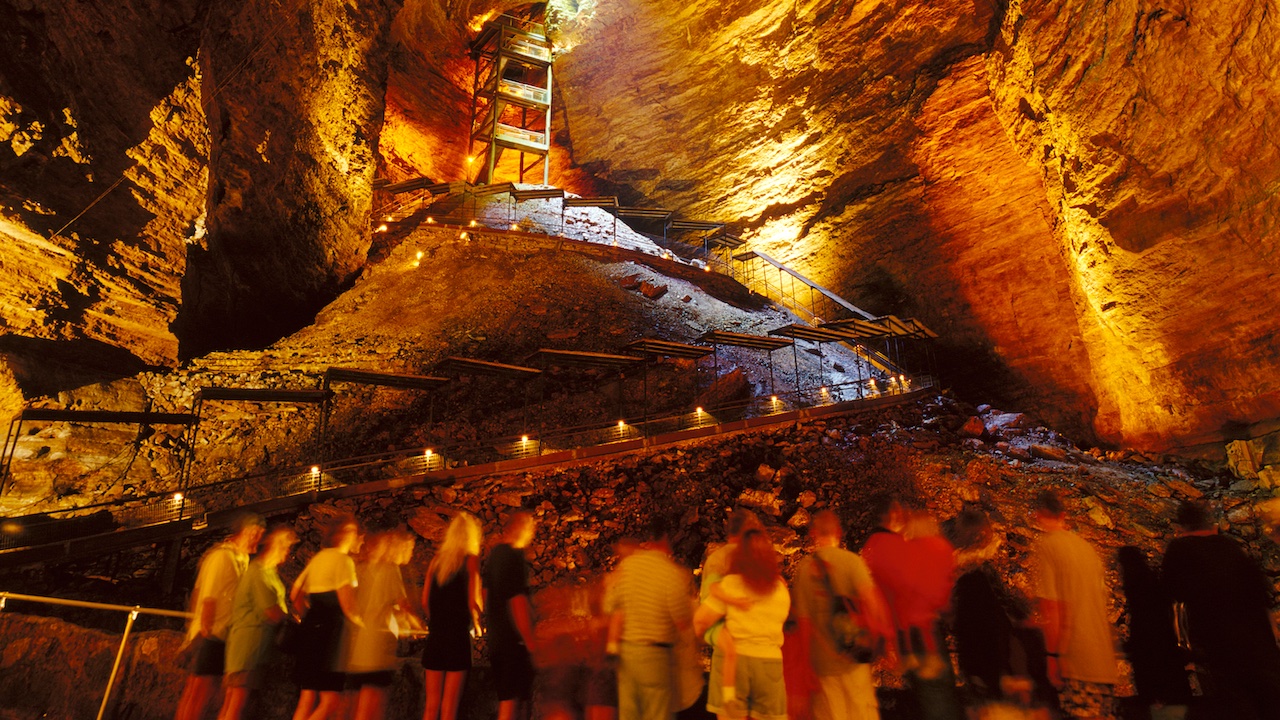 It's The Theme Park That's Not A Theme Park
The first thing to know about Silver Dollar City is that, while it is absolutely a theme park, that name is also something of a misnomer. The very concept of the theme park implies a bit of subterfuge. It's all facade. Main Street U.S.A. isn't a place, and it never was; it's one man's idealized vision of a place he hadn't seen since he was a child. A theme park is meant to evoke feelings and experiences by telling a story, but none of it is real.
And that's the first place where Silver Dollar City is different, because it's actually all real, or at least a lot of it was. Silver Dollar City was constructed over a naturally occurring cave which was the initial draw of tourists to the area. And the Marvel Cave Tour is still available today, just with electric lights and handrails. And the natural world is everywhere you go in the park. Nature is all around you at Silver Dollar City. Shade is difficult to find at most theme parks, but it's difficult to avoid here.
And it goes beyond that. Silver Dollar City isn't a park made up of various lands that are all designed to tell different stories. All of Silver Dollar City is set in the 1880s, and with that comes artisans who do everything from making candy to blacksmithing using the tools and methods from that day. You can watch these people blow glass or literally build structures this way.
And it's not just for show. The massive skillets used to create some of the park's most popular food were forged by the blacksmiths who work in the park, so everywhere you look you find more of Silver Dollar City that was built using these traditional methods.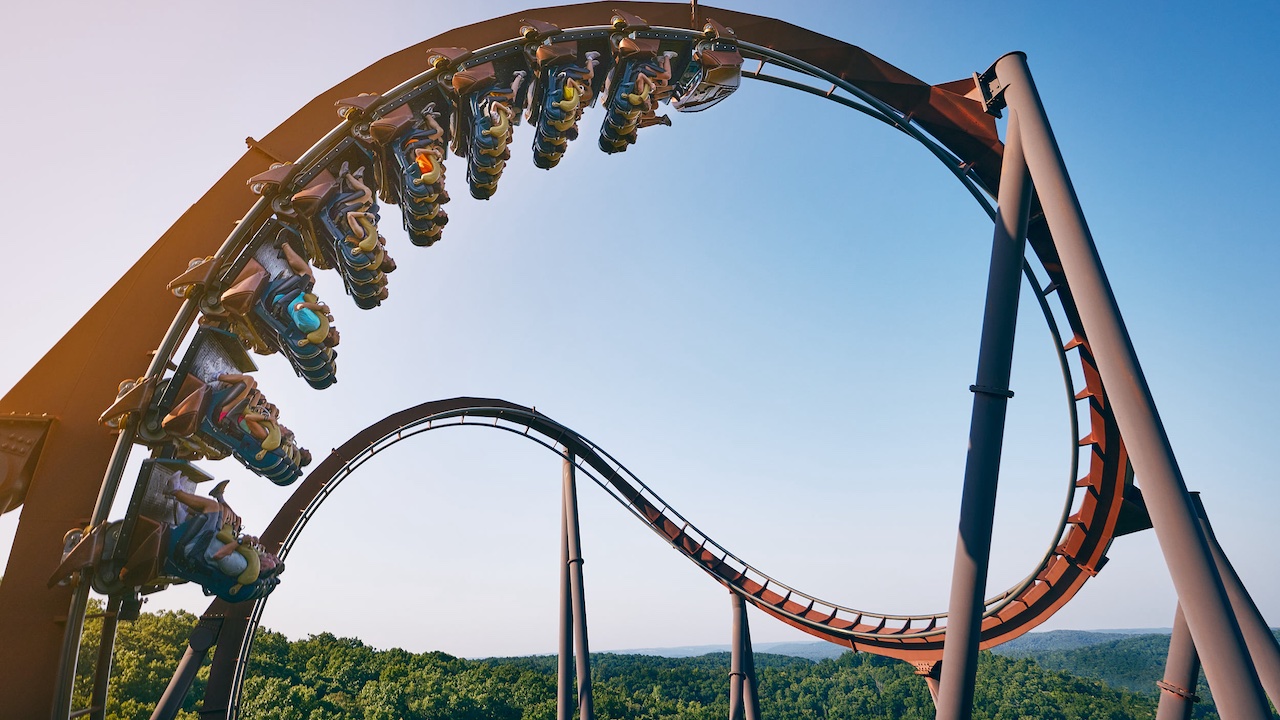 Amazing Roller Coasters
Of course, not all of Silver Dollar City is entirely set in the past. While roller coasters are about as old as Silver Dollar City's setting, the ones you'll find in the park are much newer, and more than one of them are absolutely not to miss.
I'm not telling roller coaster enthusiasts anything they don't know. People that go looking for the latest and the greatest coasters know Silver Dollar City well. The classic Outlaw Run is still in operation, as are other favorites like Powder Keg and Wildfire, which will give you an absolutely epic look at the wilderness surrounding the park – something no other theme park can provide. 
And of course, there's Time Traveler. The newest coaster at Silver Dollar City is the only one of its kind in North America, so if you want to experience unique thrills, there's nowhere else you can go.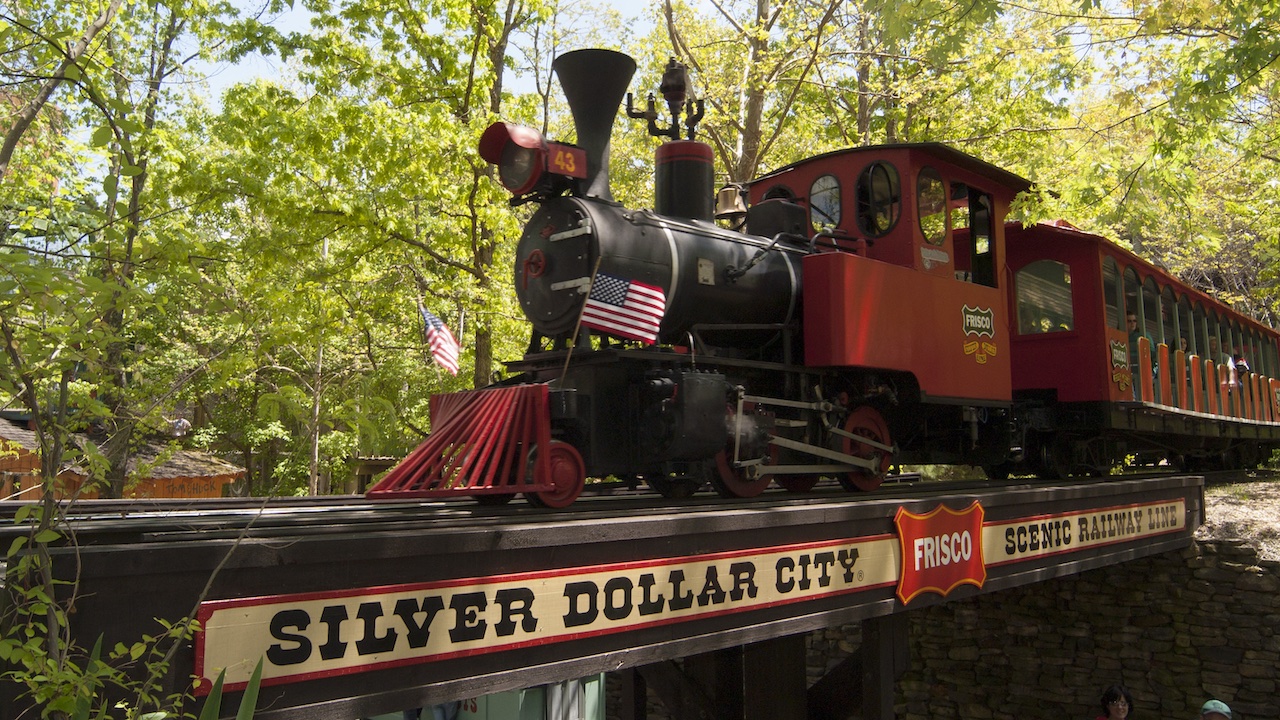 The Perfect Family Environment
While the thrills of Silver Dollar's City's roller coasters will put them off limits to many young children, or at least short ones (Time Traveler has a somewhat incredible 51" height minimum), the rest of the park is very much designed for families. Silver Dollar City is a dry park – a claim that even Disneyland can't make anymore. 
Outside of the roller coasters, the rest of the attractions are very kid friendly. There is a land in the park that has rides dedicated exclusively to the youngest guests, but most of the rest of the rides are just as welcoming to them. 
There's another element that a lot of parents might especially appreciate about Silver Dollar City, and that's the fact that there's no IP attached to the attractions. The need for other theme parks to attach their new attractions to popular movies has only increased in recent years. But there's no movie tie-in to the rides at Silver Dollar City. This also means, that while there's still plenty of stuff to buy if you so choose, it's not an avalanche of branded material. 
The entire vibe of Silver Dollar City is the antithesis of what the more popular theme parks have come to represent. You can't hit the ground at a Disney Park without "a plan" these days, but it can be difficult to get young kids to go along with any sort of schedule, meaning that it all falls apart. Silver Dollar City doesn't ask you to make reservations for dinner months in advance or book your ride return times early in the morning.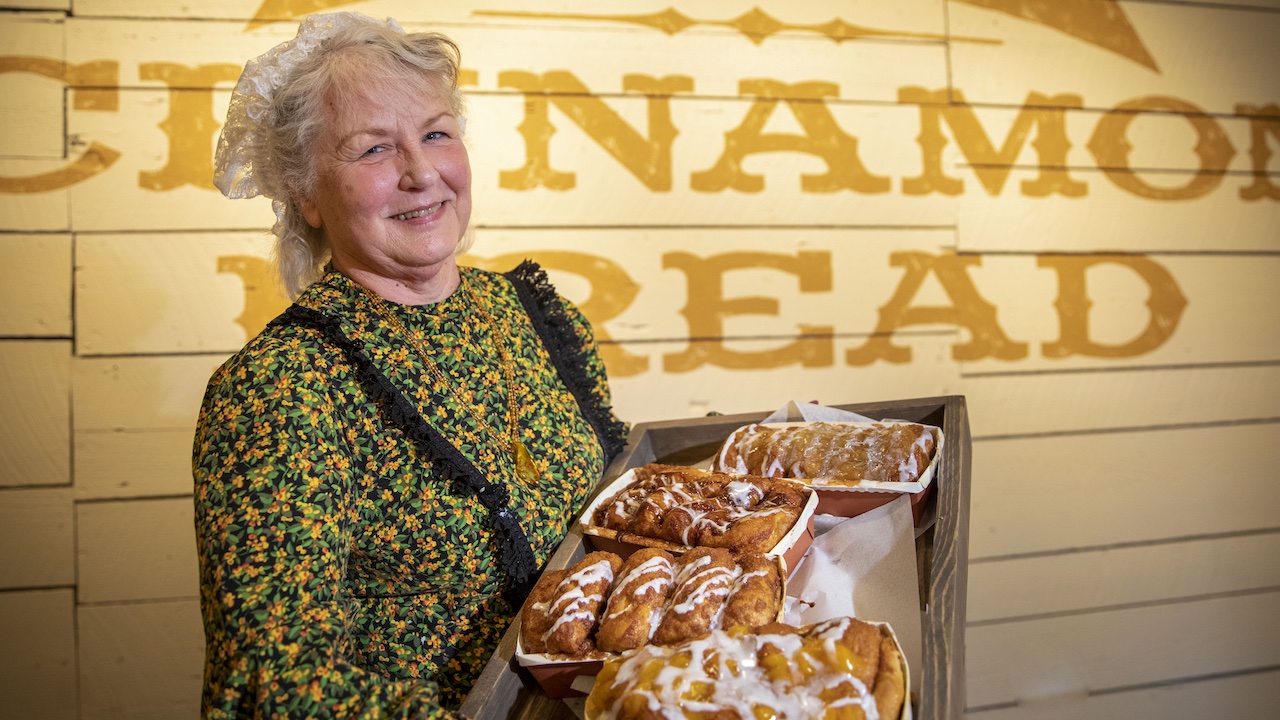 Cinnamon Bread (And Also The Rest Of The Food)
One of the draws of theme parks for many, myself included, is theme park food. The best theme parks have the best food, but a lot of the time theme park food means simply corn dogs, chicken strips, and hamburgers, and there are only so many ways to make that interesting. Silver Dollar City has all that stuff if you want it, but it can actually be sort of hard to find. You can tell the park would rather sell you something else, something better. 
The something else is all tasty. From BBQ to the aforementioned skillets, there's just a nice variety of stuff that all tastes pretty damn good. Of course, for many of us, it's the sweet treats that we want to try out, and Silver Dollar City has its own unique dish in Cinnamon Bread.
I had been told this was a must-try before I visited the park, so I made sure to save room for it, and I was not disappointed. Cinnamon Bread is ultimately a cinnamon roll – complete with icing and served in a loaf pan – but it's without question one of the best cinnamon rolls I've ever had. Also, be sure to check out the bread pudding at the Rivertown Smokehouse BBQ restaurant, as it's made with leftover cinnamon bread, making it twice as delicious. 
2023 is a special year for Silver Dollar City, as it marks the finale of Fire in the Hole, a 50-year-old attraction that multiple generations of fans have enjoyed. If you can make it before the end, it's worth it to experience this piece of history, but there is also a bright future ahead for Silver Dollar City.