Kia and Hyundai owners across the country are fed up. This year some cities have seen a sharp rise in theft of these vehicles. In Minneapolis, police say it's all because of a social media challenge.    
Police say thieves are targeting these vehicles because they are much easier to steal. Kia and Hyundai models made between 2010 and 2021 without a push button to start can be hot-wired with only a USB cable and a screwdriver.    
A stolen car is the last thing anyone wants to deal with. But a car being stolen three times in one year? That's a nightmare come true for Azaela Wilburg since she purchased her Kia Sportage last May.
"Each time they found it (it's) the same damage, back windows popped, steering column shredded, things missing. The second time there were condoms and lube in the car, used," Wilburg said.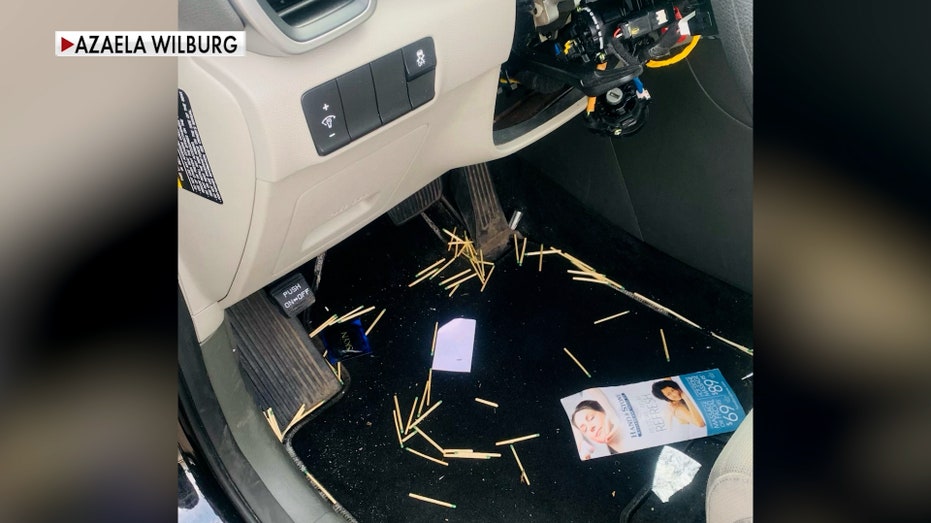 HYUNDAIS AND KIAS STOLEN NEARLY TWICE AS OFTEN AS OTHER VEHICLES, NATIONAL STUDY FINDS
After repairing it twice this year, she's out of money to fix it again.    
"With this third theft, it's gotten incredibly expensive, so now I'm reduced to Lyfts and the kindness of my friends until I can come up with a couple grand to give to my mechanic. It's been an absolute hassle and ruining my finances," Wilburg said. 
In December, Minneapolis Police Chief Brian O'Hara said kids stealing these cars are as young as 12.  
"This problem started because a Tik Tok challenge happened earlier this year which was prevalent around young people," O'Hara said. 
Videos on social media show people stealing the cars and taking off with them, sometimes driving recklessly through city streets.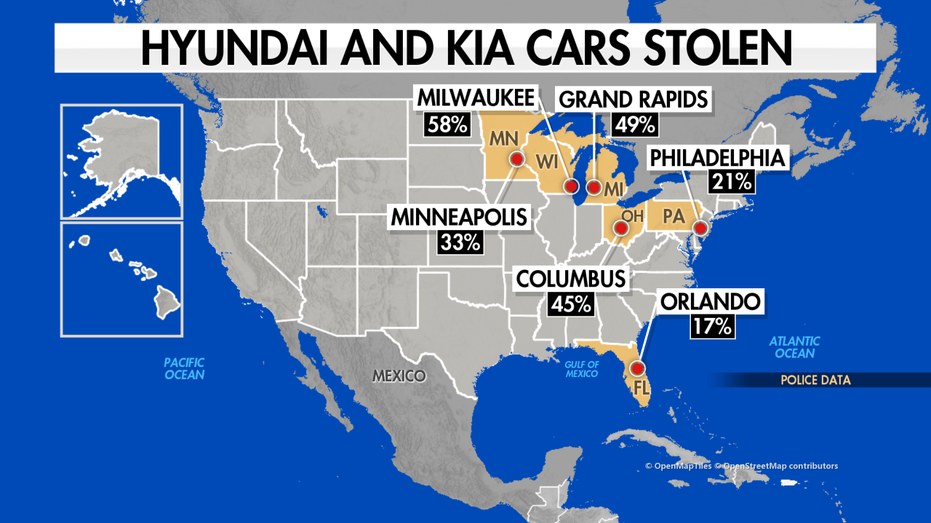 In Philadelphia, 21% of the stolen cars in 2022 were Kias or Hyundais. In Minneapolis, the most updated police data shows 33% of the cars stolen this year have been Hyundais and Kias. In Columbus, Ohio, it was nearly 45 percent. In Grand Rapids, Michigan, 49 percent. And in Milwaukee, Kias and Hyundais made up a whopping 58% of stolen cars.  
"I'm mad because people are treating this like a game, and it's affecting people's quality of life," Colleen Meyer said. 
VIDEO CATCHES GROUP OF TEENS CRASH STOLEN KIA, TAKE OFF RUNNING ON MINNESOTA HIGHWAY 
Meyers' Hyundai was stolen Halloween night in the Twin Cities, and she now uses a steering wheel lock to deter thieves. 
"I think some of them are juveniles, if that's the problem we just keep letting them do it because we don't want to give them a bad rep," Meyer said. 
O'Hara says it's children that are involved in these crimes. 
"It's absolutely tragic, because what they are learning is that they can be involved in this, they can be riding in one of these cars and even if police pick them up, they are immediately released," O'Hara said. "I'm not saying children need to be held and detained, but I am saying we can't just release kids with no effective means to support them. 
Minneapolis police said they are "doing everything they can from a law enforcement side" to stop these crimes, but Fox is still waiting on exact details of what they are doing.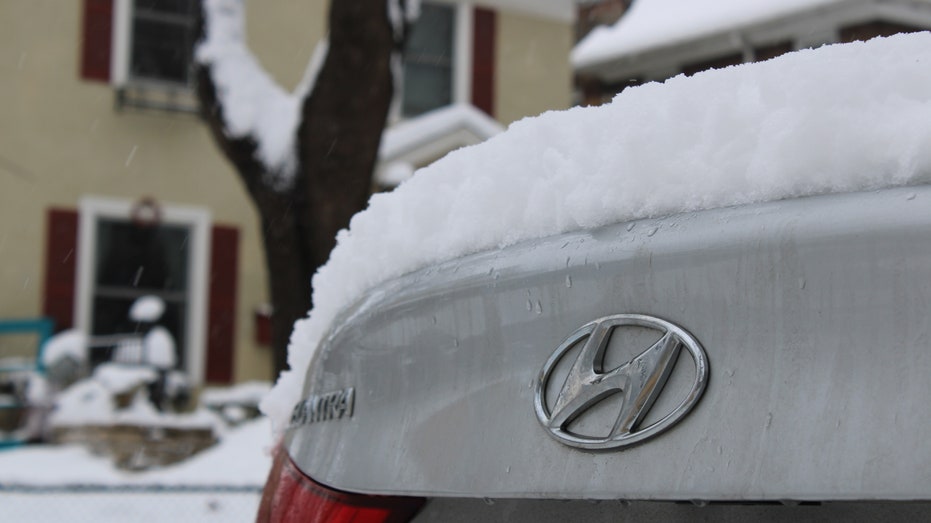 POLICE SAY TIK TOK-LED KIA, HYUNDAI CAR THEFTS INCREASING ACROSS THE COUNTRY AS LAWSUITS MOUNT 
Some victims say social media companies need to be held accountable. Youtube and Instagram have yet to respond to media requests about videos on their sites that show people joyriding in stolen cars. 
TikTok released a statement saying these videos violate their policies and will be removed if found on the platform. 
Fox reached out to both Kia and Hyundai. The companies face over a dozen lawsuits from owners who say their cars are too easy to steal.
GET FOX BUSINESS ON THE GO BY CLICKING HERE
HYUNDAI RESPONDS 
"In response to increasing thefts targeting our vehicles without push-button ignitions and immobilizing anti-theft devices in the United States, Hyundai Motor America has made engine immobilizers standard on all vehicles produced as of November 2021. Additionally, Hyundai has taken a series of actions to deter thefts of affected vehicles, including an upcoming software update scheduled to be available beginning in March and provided at no cost to customers.  
In the interim, Hyundai is also providing free steering wheel locks, as available, to select law enforcement agencies across the country for distribution to local residents who own or lease affected models.  We apologize for the inconvenience to affected customers.  Owners may also bring their vehicles to a local Hyundai dealer for the purchase and installation of a customized security kit.
Hyundai is committed to ensuring the quality and integrity of all our products through continuous improvement.  Hyundai quality is among the best in the industry, ranking third among all brands in the 2022 U.S. Vehicle Dependability Study (VDS) and historically above the industry average in J.D. Power's U.S. Initial Quality Study (IQS)."
KIA RESPONDS
"Kia remains concerned about the recent trend among youth in some areas, encouraged by social media, to target certain Kia cars with a steel key and "turn-to-start" ignition systems. In many cases, the vehicles are stolen solely for the purpose of operating in a reckless manner. Such criminal conduct violates property rights. While no car can be made completely theft-proof, Kia continues to make steering wheel locks available to customers through interested local law enforcement agencies, subject to available supply, at no cost to concerned owners of these vehicles. Kia also continues its efforts to develop additional solutions for vehicles not originally equipped with an immobilizer, including the development and testing of enhanced security software. All 2022 models and trims have an immobilizer applied either at the beginning of the year or as a running change, and all Kia vehicles meet or exceed Federal Motor Vehicle Safety Standards. Kia customers with questions regarding their Kia vehicle should contact the Kia Consumer Assistance Center directly at 1-800-333-4542 (Kia)."