EL CAJON — 
A man who handcuffed and killed his ex-wife during a SWAT standoff in Alpine was sentenced Thursday to 40 years to life in prison.
Justin Meltzer, 44, pleaded guilty to second-degree murder in the Dec. 23, 2011, shooting of 40-year-old Debra Meltzer.
Family members, friends and co-workers of the slain nurse packed the courtroom for the sentencing at El Cajon Superior Court. They wore various shades of pink, her favorite color, and buttons with Debra's smiling face.
"Our nightmare has no end because our daughter is dead," her stepmother, Terry Clark, said in court, her husband Daryl at her side. "Everyday we struggle beneath the weight of our grief."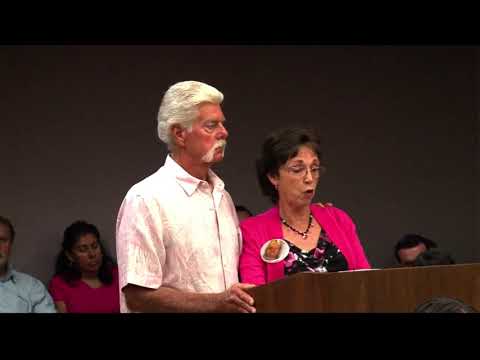 Meltzer Sentencing
The violent standoff occurred just two days before Christmas, when Debra took the couple's two young sons to her ex's home on Larkspur Drive for a visit.
Neighbors called 911 about 6:30 p.m. after hearing a woman's screams for help.
Neighbors who went to investigate saw Meltzer holding a gun to her head. The first deputies to arrive saw that she had been handcuffed with her hands in front, and a dog leash attached to the cuffs, authorities said.
She pleaded for help, saying her former spouse would shoot her.
Deputies fired several shots, but Meltzer managed to drag her into the home. Rounds of gunfire could be heard from inside moments later.
A SWAT team responded and made a high-risk entry into the home but found her dead. She'd been shot in the chest seven times, according to the prosecutor.
Meltzer suffered a gunshot wound to the leg during the standoff and was hospitalized after his arrest. He walked with the aid of a cane at Thursday's hearing.
The couple's children were at a neighbor's home during the shootout and were not injured.
Debra, who grew up in Jamul, had worked as a trauma nurse at Sharp Memorial Hospital. Her ex-husband had been unemployed at the time of the shooting. He had previously suffered a back injury while working bridge-construction projects.
The victim's stepmother said during her tearful statement in court that Meltzer had refused to go back to work and chose instead to "climb inside a pill bottle."
She said the image of her stepdaughter's last moments bound by handcuffs and a dog leash "will haunt us for the rest of our lives."
The victim's stepfather, supported by his wife, Carrie, described the pain inflicted on the couple's sons, now 10 and 14. He said Mother's Day and their birthdays were more like memorial services than celebrations.
"They hate you," William Hutchins said to Meltzer.
Meltzer kept his back to the parents as they spoke, and at times he smirked or appeared annoyed.
Before the hearing, he asked for a brief continuance of the sentencing so he could view some of the evidence against him, but Judge Herbert Exarhos denied the request.