Comedian and Dancehall artist Andrew Trabass is expecting his first child. The entertainer announced the news on his YouTube channel on Monday with his girlfriend Francine. 
"Today we a tell unno a secret we a try hide for a minute now," Trabass said as they chilled in a pool. "I know some of unno weh f**k with me really a go be happy. We're having a baby so unno a part of we family, so, we haffi tell unno that. I'm so excited and it tek mi a lot fi not tell unno. Mi did a hold it down for a minute fi nuh tell unno but Francine's with child, as you can see."
The video came after inconsistent uploads on his channel, which he explained was due to them sorting out things for their brewing bundle of joy. The Elevate singjay further shared clips of their pregnancy journey, including taking three pregnancy tests over two days which all returned positive. 
"Jesus Christ, it real," an excited Trabass repeated while sitting in his bathroom. Viewers also get to follow them through her first trimester, from doctor visits and ultrasounds, to hearing their child's heartbeat for the first time. Though the sex of the baby was not revealed, Trabass is hoping for a girl. 
"I'm so excited," he said during a doctor's visit. "I'm nervous. Your mom (is) right here. Mommy, you're gonna be a grandma. Daddy, you're gonna be a grandpa. I'm not wutless."
This is the content creator's first public relationship since announcing his separation from his wife Deanne Smith in 2018.
In late 2022, he shared that he was ready to date, and confirmed his relationship with Francine, a cosmetologist, early this year. 
"Everybody weh did a watch me over the years, unno see me a settle down and everything weh mi do inna mi past, as from today, inna mi past, and mi a turn a new page inna mi book right now…" he said on February 14, Valentine's Day. 
In another video, he said, "A good likkle while me know her. Mi and har was friends for a while before me and har deh officially… Couple months into knowing her – when me did a date – mi actually tell her seh mi want date her but she never tek me serious at first…"
The two recently moved into a new home and promised supporters more content surrounding this new chapter.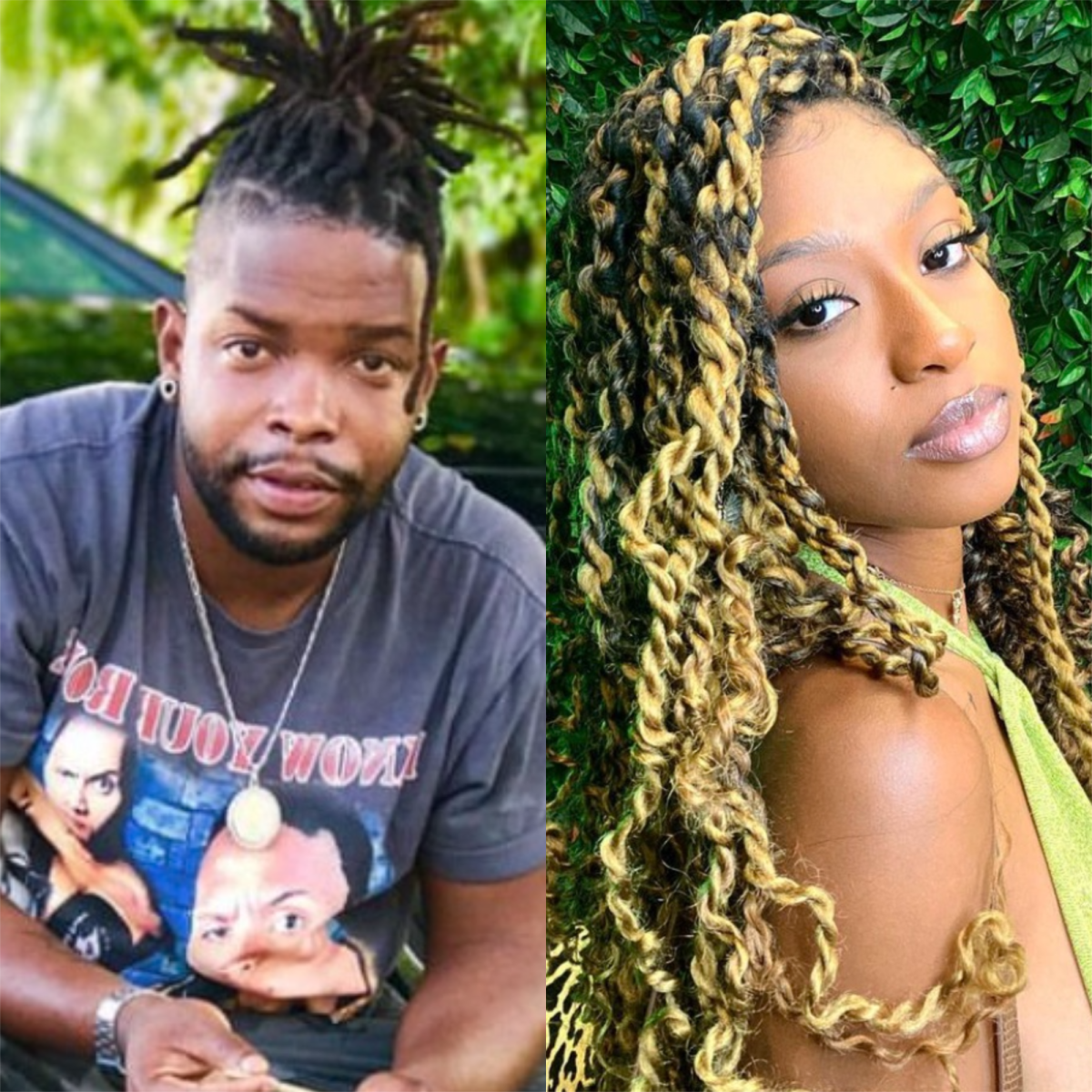 Congratulations have been pouring in for the couple. 
"I could cry," friend and artist Starr Dawkins commented. "I'm soooo happy for u. God's timing is best !!! U gonna be the best dad ever."
Singer Bella Blair added, "Omg congrats my g."
"Lil Trabass on the way," wrote another fan. 
"Congratulations yute. A long time you fi get a yute but you said it best, God and time."