With the help of his kids, an alum brings art lessons to children everywhere.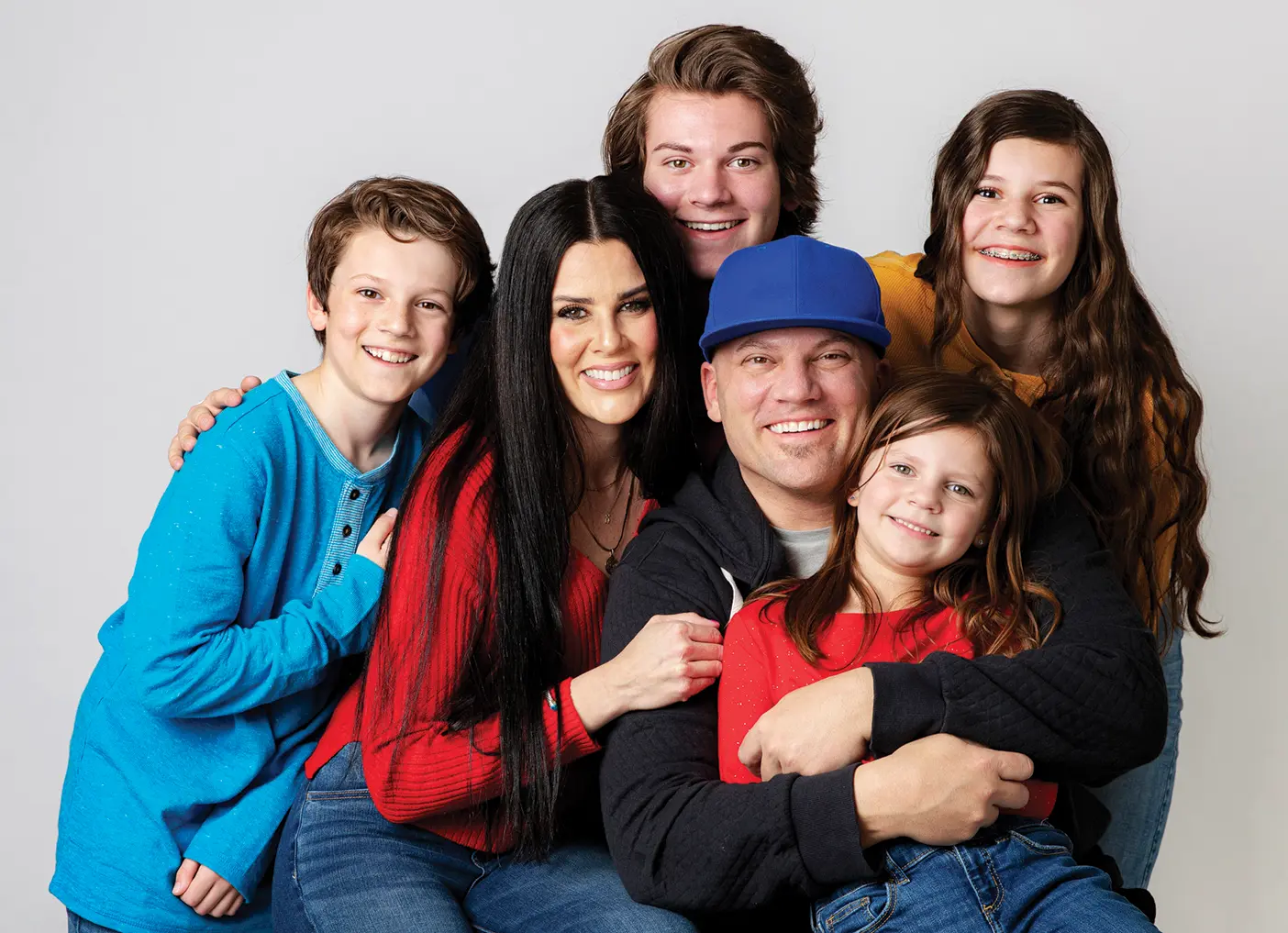 "There are two powers in the world—creation and destruction," Robert M. Jensen (BFA '03) says. "And anyone who builds or creates anything—I believe they're doing art."
Jensen is something of an authority on the matter. Art has always been his favorite subject; he graduated from BYU with an industrial-design degree; and he spent seven years designing cars for Ford. His most recent qualification, however, is as an online art teacher for kids. Art for Kids Hub, Jensen's YouTube-channel-turned-business that he runs with his family, started as a desire to keep art in the lives of his children after their school's art program was discontinued.
He started having one-on-one art lessons with each of his children, keeping the focus on creativity rather than specific techniques. "I always think their art is better than mine," Jensen says, "because it has more soul. It has [each] child's personality in it." After seeing his children flourish in their lessons, Jensen decided to try recording a lesson to share online.
He treated the lesson as though he were talking to kids following his tutorial, but something didn't feel quite right. Then it struck Jensen: "It's missing my kids!" He rerecorded the same lesson, this time with two of his children in the frame, and it was "a thousand times better," he says.
He uploaded one video to YouTube and then another and another. Before he knew it, his YouTube page was quickly rising in popularity. Today, he has 6.5 million subscribers. Comments from parents and teachers came flooding in, praising Jensen for his teaching and thanking him for having his children draw alongside him. "The kids watching get to see that my kids' drawings don't look perfect, but they still turn out awesome," Jensen says. "It's fun to see kids gain confidence. . . . They learn that even if a line doesn't look perfect in the beginning, they can keep going and create something great."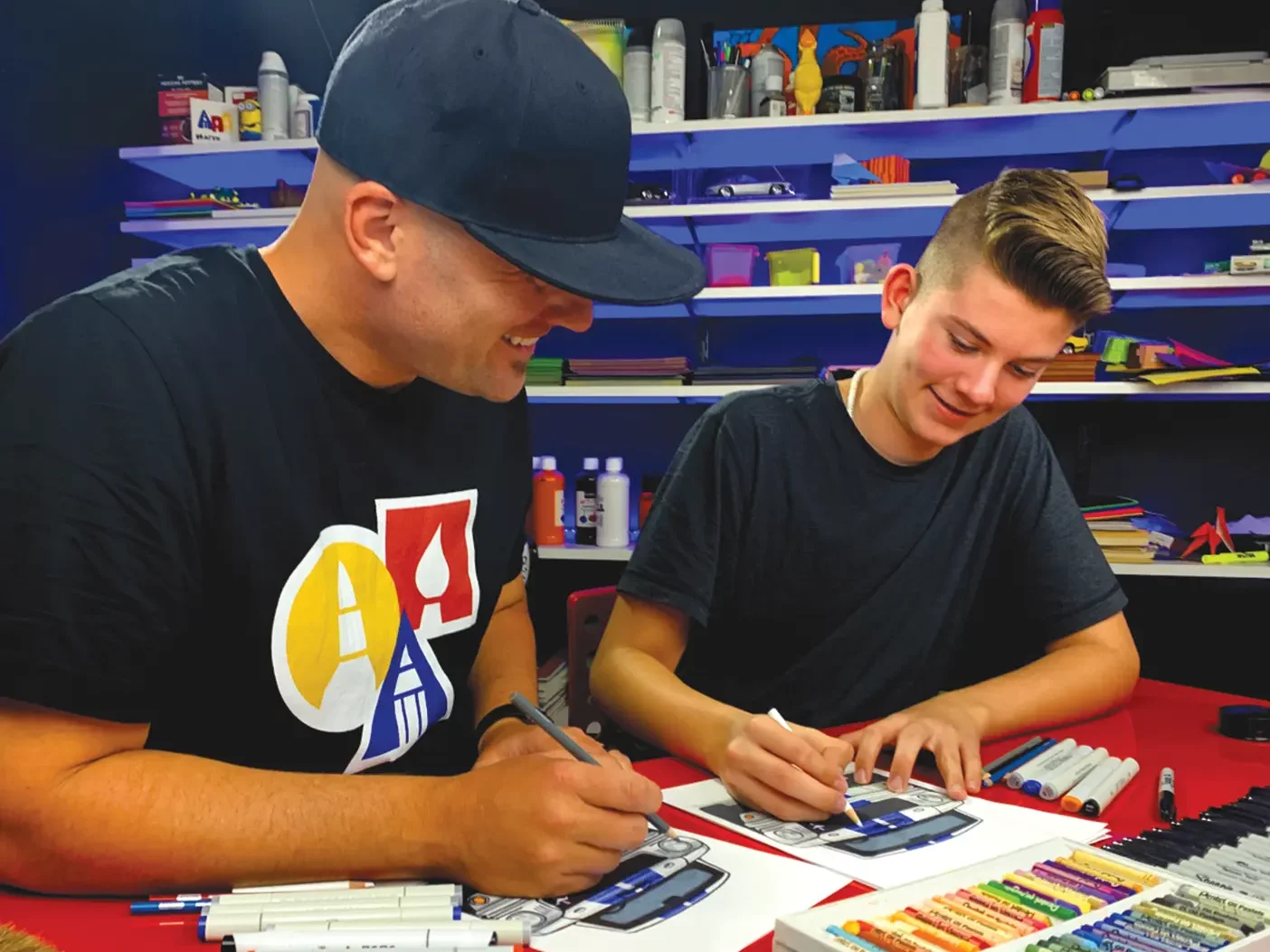 Now, more than 10 years after that first video was uploaded, Art for Kids Hub releases a new lesson every weekday. The lessons help kids no matter their circumstance.
"We get quite a few emails from parents of kids in hospitals, where they're not able to do much besides sit in bed," Jensen says. "It's always amazing to get those emails or see pictures from kids who are going through a rough time and are finding some distraction or happiness through art."
Check out the Jensens' YouTube channel: